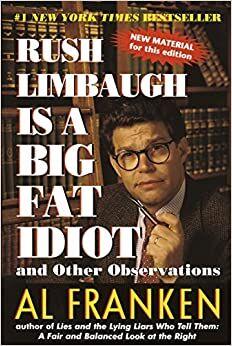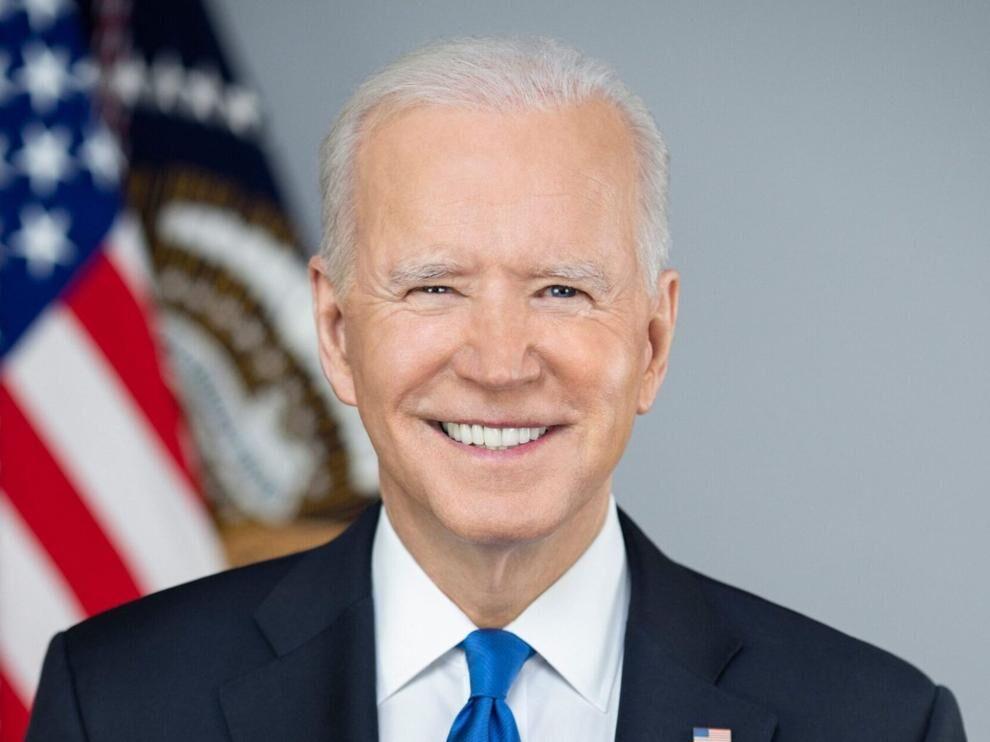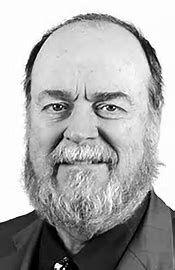 Oklahoma City – Former U.S. Senator Al Franken of Minnesota memorably wrote a book in 1996 entitled 'Rush Limbaugh Is a Big Fat Idiot and Other Observations' (ISBN 0-385-31474-4).
Franken was also a comedian, but ... I repeat myself.
It is time for someone, somewhere, to write a book entitled, 'Joe Biden is a tall, thin [insert appropriate word].' The title could, perhaps, include "and other observations."
As the current president competes with notable past U.S. presidents for the designation WOAT (Worst Of All Time), it is tempting to undertake the task myself.
But works with such titles are not my customary style.
So, I offer the idea here at The Oklahoma City Sentinel and in reflections transmitted via the WorldWideWeb.
I would indeed like credit for adapting the aforementioned title but require no compensation for it.
The ideal author could perhaps be a well-informed journalist or historian whose political views are eclectic or at least mixed, albeit perhaps left-leaning.
She or he should be a skilled writer and researcher who is willing to look at and describe in reasonable detail the actual record of the man who was in the late 1980s for confirmation of Robert Bork to the U.S. Supreme Court, before he was against it ... was until the last decade pro-life (in fact, author of 'the Biden Amendment') before he became the most pro-abortion U.S. president in history ... was against certain 'jab' mandates in late 2020 before he was for them ... said he wanted to promote unity before he decided to dedicate his presidency to division and rhetorical excess.
A year ago, I characterized Biden and his brand of politics as a reflecting a modern strain of the vices that many in political power acquire over time.
Commenting on Bork's stature and intellect in 1986, Biden said, "If Judge Bork were to replace [Justice William Rehnquist] or to replace … [Antonin] Scalia, I would have no problem. I'd have to vote for him, and if the [liberal] groups tear me apart, that's the medicine I'll have to take."
A few months later, Biden decided not to take his medicine, ultimately becoming an architect (or 'implementer') of the successful effort to defeat President Ronald Reagan's nomination of Bork to the nation's High Court.
It has been quite a journey.
Joe Biden first won elections as a pro-life moderate Democrat with culturally conservative views, and as a defender of the Second Amendment to the U.S. Constitution.
Biden is none of that now, having long since abandoned his once-upon-a-time professed empathy for unborn human life. In his successful campaign for the presidency, Biden jettisoned any lingering semblance of his earlier views.
His intentions on the right to keep and bear arms have been widely reported, and became clearer in his first wave of executive orders this year.
As for my channeling Al Franken, however temporarily, I hereby submit the idea for a book focused on President Biden's journey to … (somewhere on) the political Left – as presently defined – with both a serious purpose and a sense of whimsy, with a touch of despair.
Raw material in support of the description in the draft headline inspired by Franken is so vast it may require a team of writers to organize the material rationally.
It is important that the proposed book, if ever it takes on final form, be immediately recognized as non-fiction, rather than the fevered reflections of … an Al Franken.
Note: Pat McGuigan, presently editorial director for The Oklahoma City Sentinel, is the co-author (with Dawn M. Weyrich) of 'Ninth Justice: The Fight for Bork', published in 1990. A member of the Oklahoma Journalism Hall of Fame, he is the author or editor of nine other books focused on politics, the law and public policy.