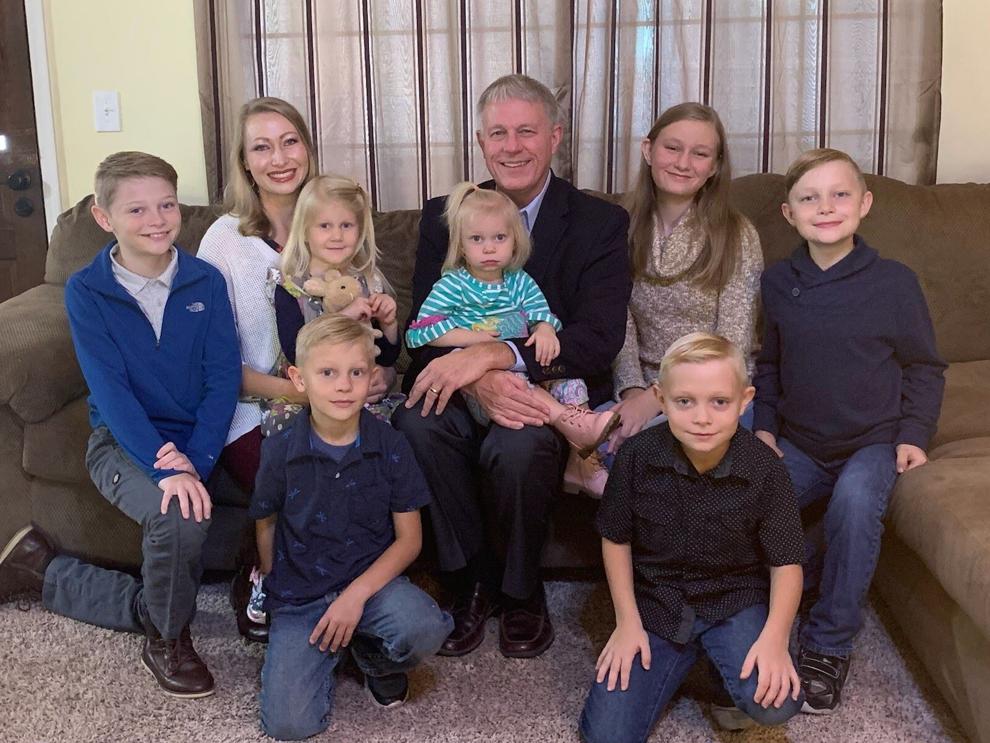 Oklahoma  County Commissioner Kevin Calvey wants to take his talents from the boardroom to the courtroom with the announcement that he'll seek the Oklahoma County District Attorney's seat in the June 2022 Republican primary election.
Calvey, a former state legislator and U.S. Army veteran who prosecuted terrorists in Iraq, said he wants to restore the relationship between the Oklahoma City police department and the Oklahoma County District Attorney's Office. Calvey pointed directly to current District Attorney David Prater's decision to prosecute five police officers involved in a shooting of an armed robbery suspect.
The suspect, 15-year-old Stavian Rodriguez, died Nov. 23, 2020 after officers were called to a robbery at Okie Gas Express. A clerk managed to flee the store and leave the teen locked inside as officers arrived to surround the scene, police said at the time.
Rodriguez, who police say was armed, exited the store through a window where officers were waiting outside. According to the police account, Rodriguez did not comply with officer commands and officers shot at him. The teenager, shot 13 times, died at a nearby medical center.
The five officers have been charged with first-degree manslaughter in the teen's death.
However, Calvey doesn't agree with Prater's decision to prosecute the officers.
"That case is a wrongful and malicious prosecution of police officers who defended each other and the public from a violent thug," Calvey said in a prepared statement.  "My first day in office, I will dismiss those charges and other wrongful charges against law enforcement, and open an investigation as to how such bogus charges could have happened.  The current DA's hand-picked successor, Gayland Gieger, lacks the moral courage to stand up to his boss on this malicious prosecution of police officers."
Calvey pointed to his military prosecutions against terrorists as an example of how he will conduct himself as DA.
"My experience in the Army prosecuting war criminals in Iraq taught me how important it is for prosecutors to cooperate with those protecting our safety.  Unlike our current DA leadership, I will support the police, not persecute them," he said in the statement.
Calvey expanded on his work as a military prosecutor saying, "The experience over there (in Iraq) was very high stakes and fast-paced. We dealt with people who beheaded others, weapons smugglers, really bad people. I dealt with the Army CID and NCIS and we were there to protect the public."
Calvey declined to talk about other issues involving the district attorney's office.
"I'll address those later in my campaign," he said.
The Army awarded Calvey the Bronze Star Medal for his service in Iraq.  The narrative accompanying Calvey's medal states, "Captain Calvey obtained numerous death penalty convictions and long-term prison sentences against the terrorists he prosecuted." 
Calvey served in the Oklahoma House of Representatives from 1998 to 2006 and from 2014 to 2018.
The Republican primary election for district attorney is scheduled for June 28, 2022.  The general election will be held November 8, 2022.
Calvey has already been endorsed by Oklahoma County Sheriff Tommie Johnson, State House Speaker Charles McCall, former Air Force pilot Rep. Jay Steagall, Rep. Eric Roberts, County Commissioner Brian Maughan, County Assessor Larry Stein, retired Oklahoma City firefighter Ralph Crawford, and veterans advocate Major (Army, retired) Ed Pulido. 
Calvey and his wife, Toni, live in Oklahoma City with their seven children.