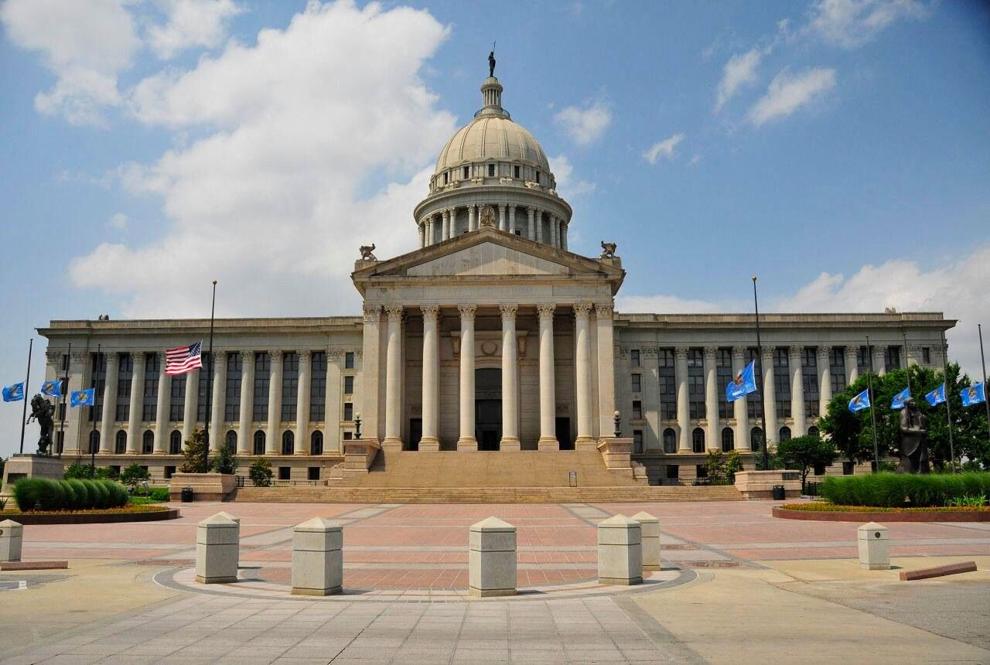 by Patrick B. McGuigan
After a lengthy illness, the legendary Paul English, one of  Oklahoma's most respected journalists, has died at the age of 79.
Mike Shannon (managing editor at the state's largest newspaper) said Thursday, "Paul covered the capitol and state government for The Oklahoman for more than 15 years, and his reporting was always fair, accurate and thorough. He was a great champion of telling the taxpayers how their money was being spent, and he was a complete professional in the way he did it."
Paul was inducted into the Oklahoma Journalism Hall of Fame in 1995.
Ed Kelley, now dean of the Gaylord College of Journalism and Mass Communications at the University of Oklahoma, also commented on English's death. His reflections follow:
"In many ways Paul exemplified what a reporter ought to be. He did his homework. He asked good, probing questions. He had a healthy dose of skepticism about political institutions but tried not to be a cynic. And he approached his job in good cheer.
"He understood that politics is imperfect and often chaotic. And the messiness of it often bumped right up against tight deadlines. But it didn't seem to faze him much, even during long hours at the Capitol during legislative sessions.
"Those who relied on his work — first at United Press International and later at The Oklahoman — knew him to be relentlessly nonpartisan, playing it right down the middle. He elevated reporting from the state Capitol, for a generation of readers."
In a news obituary for The Tulsa World, English's colleague Randy Krehbiel reported English "was born [in 1937] and grew up in Ada, where he developed an interest in journalism. After graduating from Oklahoma City University, he worked briefly for the Duncan Banner before joining United Press International in Oklahoma City."
John Greiner, also a retired Capitol reporter for The Oklahoman, told Kriehbel, "Paul was one of the best newsmen I have ever known. Paul was a tireless worker, often staying late into the night to work on stories, particularly investigative stories, for which he won several journalism awards."
Other colleagues remembered English with a combination of deep affection and awe, including two colleagues from his years at The Oklahoman. Beverly Bryant said, "He was very good at what he did." Pat Gilliland remembered the joy of working with him, saying he "always seemed to have a good attitude about his work and the journalists he worked with, and he encouraged me."
Phil Bacharach, who worked formerly for the Oklahoma Gazette and now serves at the Oklahoma Department of Education, said English was "probably the most tenacious reporter I ever saw in a news conference, and one of the most gentlemanly and kind people ever to grace the state Capitol." Emily Bullard Lang, a public relations professional, remembered English "was always so kind."
In a career of five decades, English's reporting at the Capitol covered the tenures of eight governors of the Sooner State.
A former president of the Oklahoma Chapter of the Society of Professional Journalists, his reporting was, the Hall of Fame biography noted, "known for its depth, thoroughness, accuracy, persistence and fairness."
Krehbiel reported, "English is survived by his wife, Nancy English; a daughter, Melody English; a son, Richard English; a stepson, Michael Mount; and a stepdaughter, Lisa Hall, all of Oklahoma City; and six grandchildren."
The English family said Visitation is Monday evening (April 25) from 6 to 8 p.m. at Hahn-Cook/Street & Draper, 6600 Broadway Extension, in Oklahoma City. Services for Paul English: Tuesday (April 26) at 2 p.m. at Crossings Church Chapel, 14600 Portland in Edmond, Oklahoma.