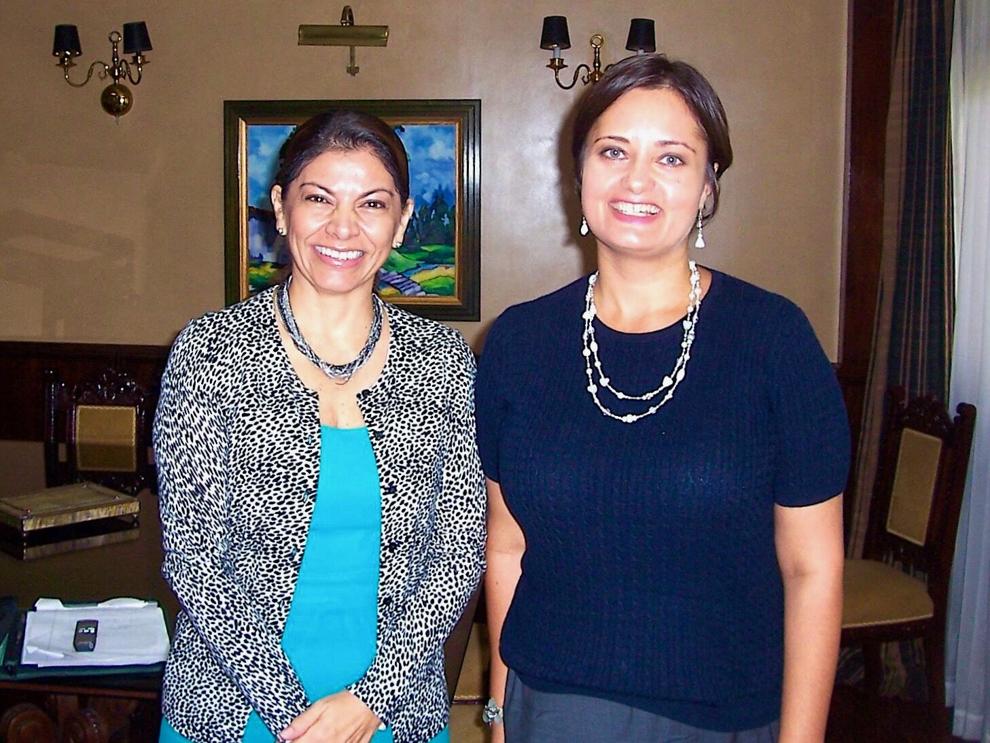 By Darla Shelden
City Sentinel Reporter
OKLAHOMA CITY, OK –Oklahoma State University professor Dr. Farida Jalalzai has released a collection of studies on female executives and their influence on the political empowerment of women.
Titled "Measuring Women's Political Empowerment Across the Globe," the research is co-edited by Dr. Jalalzai, Amy Alexander from the University of Gothenburg in Sweden and Catherine Bolzendahl from the University of California in Irvine. The book examines the ways women with political power cab help shape societies and whether women have equal capacity as men in achieving different goals.
Internationally-known for analyzing the representation and behavior of women and minorities in politics, Jalalzai is in her third academic year at OSU serving as the Hannah Atkins Endowed Chair and Interim Head of Political Science. She received her Ph.D. in political science from the University of Buffalo.
Growing up in Pakistan, Jalazai was aware of the many limitations placed on women in education, employment and many other areas. This inspired her interest in women and minorities. She saw the irony that although women in Pakistan faced these limitations, the country had a female prime minister.
Jalalzai insists that the recent women's movement in the United States is not about new issues.
"They've been going on forever and what is important is the recent momentum," said Jalazai. "The U.S.  is at a moment in time when different marginalized groups, including women, are being more outspoken and this is something that speaks to people who would not have normally taken on an activist hat. People can do very simple things to make their voices heard and gain more momentum for their causes."
Jalalzai hopes her research will influence policy and be incorporated by organizations to create change. Like scholars before her, she's taken on the role of an activist by using the knowledge gained through her work to influence policy.
While researching powerful women around the world, Jalalzai has come to admire some of the female leaders she has studied. Among them is Ellen Johnson Sirleaf, the president of Liberia. Jalalzai found that Sirleaf demonstrates the ways a woman can be strong, while offering to be a peace builder to society.
"Motherhood is often linked to weakness," said Jalalzai. "But Sirleaf's image showed the positive aspect of being a nurturer by healing a society that endured conflict for years."
In August 2012, Jalalzai met with Laura Chinchilla, president of Costa Rica and Latin America's fifth woman president.
"I especially admired her ability to connect with others on a human level and her compassion for others," Jalazai said.
In the coming months, Jalalzai will continue work on her next project, which will examine the former president of Brazil, Dilma Rousseff, and what lead to her recent impeachment. Jalalzai plans to visit Brazil this summer to conduct more interviews and get a sense of the impact of gender roles on Brazilian society. She will work with Pedro dos Santos on a manuscript reflecting their findings, which she expects to be published by May of 2019
Her first book, Shattered, Cracked and Firmly Intact: Women and the Executive Glass Ceiling Worldwide (Oxford University Press), offers a comprehensive analysis of women, gender, and national leadership positions. Her second book, Women Presidents of Latin America: Beyond Family Ties? (Routledge 2016) examines several case studies of women presidents in Latin America.
"Measuring Women's Political Empowerment across the Globe" is available from Springer International Publishing.