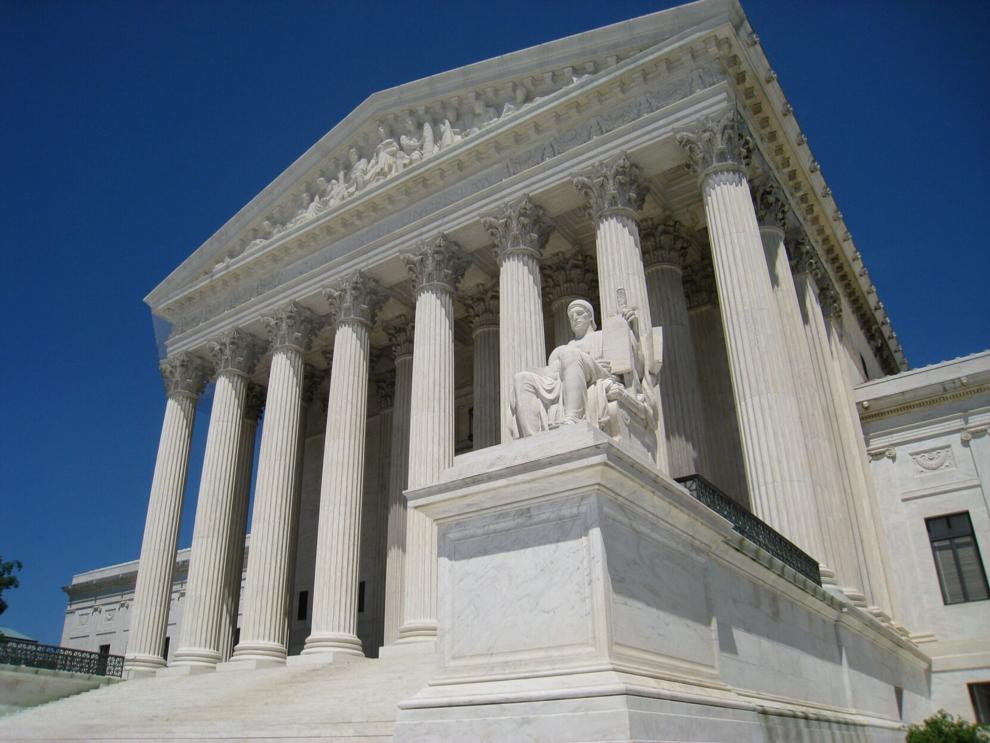 Patrick B. McGuigan
The defense team for Oklahoma death row inmate Julius Jones has filed a petition for writ of certiorari with the U.S. Supreme Court.
The November 27 filing asks the Court to order a hearing on new information in the Jones case. The Oklahoma Court of Criminal Appeals has rebuffed efforts to secure new judicial review of the facts and totality of circumstances surrounding the case, including scholarly evidence about constitutionally impermissible impact on African-Americans from patterns and practices in Oklahoma death penalty cases.
Jones was convicted for the 1999 murder of Paul Scott Howell, an Edmond insurance executive. Jones has consistently maintained his innocence.
Prosecutors secured a guilty verdict in a case where his inexperienced, court-appointed defense team did not adequately cross examine state witnesses or present evidence on his behalf.
Amanda C. Bass, as assistant federal public defender working on the Jones team of lawyers, said in a recent statement sent to The City Sentinel and CapitolBeatOK:
"On April 25, 2017, the Oklahoma Death Penalty Review Commission issued a report that detailed the numerous systemic flaws within Oklahoma's system of capital punishment. Appended to the report was a novel study about racially disparate capital sentencing outcomes in Oklahoma. Based on this new study, Mr. Jones asked the Oklahoma Court of Criminal Appeals to consider whether or not his death sentence violated his rights under the Oklahoma and federal constitutions.
"The Oklahoma Court of Criminal Appeals ("OCCA") refused his request on the basis of a procedural technicality–yet another example of how that court puts form over substance even in cases where a human life hangs in the balance. Mr. Jones is now asking the U.S. Supreme Court to review that decision and to direct the OCCA to give his constitutional claims full and fair consideration before sanctioning his execution."
The referenced new study in the Journal of Criminal Law and Criminology – "Race and Death Sentencing for Oklahoma Homicides Committed Between 1990 and 2012" – documents patterns and practices in state death penalty cases that violate federal judicial precedents, specifically binding on lower courts, regarding constitutionally impermissible impact on black defendants.
In a supplement to a September 22 filing for Jones, one author of the study emphasizes the information is both new (previously unavailable) and relevant to the Jones case. These points are made anew in the writ of certiorari filing at the U.S. Supreme Court.
Authors of the study are Michael L. Radelet (University of Colorado-Boulder), Susan Sharp (University of Oklahoma), and Glenn Pierce (Northeastern University).
An earlier draft of the investigation from the trio of scholars was included as Appendix 1A in the historic Report of the Oklahoma Death Penalty Review Commission, prepared in March 2017 and released in April of this year.
The new filing before the nation's top Court was made by federal public defender Jon Sands, working in tandem with Bass and attorney Dale Baich, a well-known federal public defender in capital cases.