OKLAHOMA CITY – On Saturday, May 14, letter carriers across central and western Oklahoma will collect nonperishable food donations from homes on their routes as part of the 30th National Association of Letter Carriers' Stamp Out Hunger Food Drive. The drive returns after a two-year hiatus due to the COVID-19 pandemic.
Donations from the single-day food drive will stay local and benefit Regional Food Bank of Oklahoma partners in the community where it is collected.
Oklahoma residents received plastic donation bags in their mailbox the week of May 9. On Saturday, May 14, residents are encouraged to fill the bag, or any plastic bag, with nonperishable food and leave it by their mailbox before their letter carrier arrives.
"The Stamp Out Hunger Food Drive is the single largest food drive each year for the Regional Food Bank and we felt its absence over the past two years," said Stacy Dykstra, chief executive officer of the Regional Food Bank. "We are ecstatic to be once again working with our partners at the NALC and U.S. Postal Service to provide food to Oklahomans living with hunger."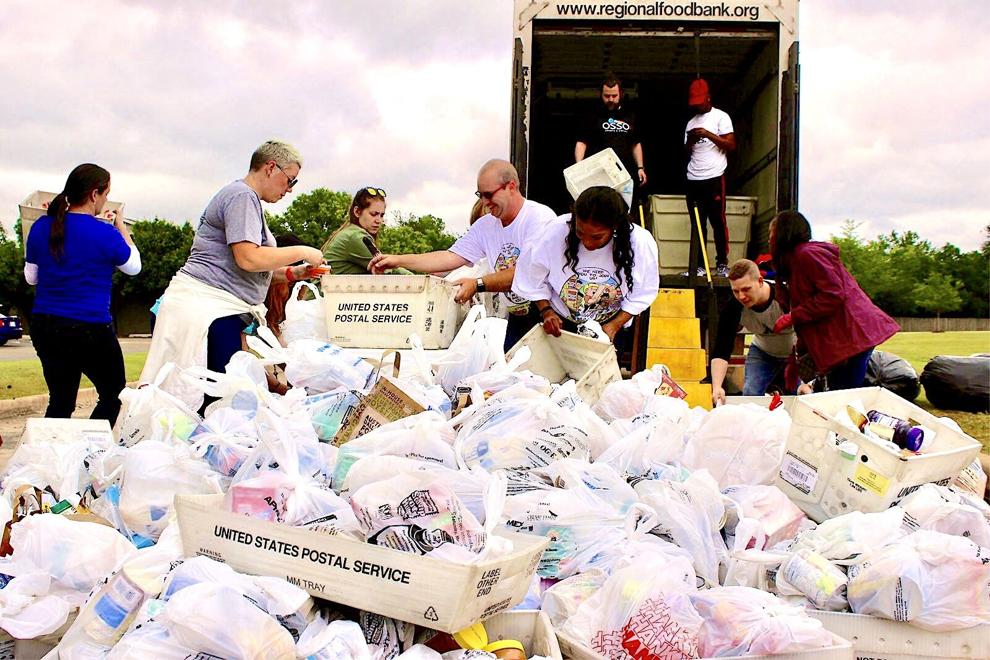 All nonperishable items are welcomed. Recommended items include peanut butter, canned tuna and chicken, canned fruits, pasta and canned sauce, soup and stew. Healthy food options are also needed, such as items with low sodium and whole grains.
Financial donations are also accepted. Text "Food" to 501-501 to make a $10 donation. Every $1 donated helps to provide four meals to Oklahomans living with hunger. 
Since 1992, the Stamp Out Hunger Food Drive has collected nearly 12 million pounds of food and raised $9.9 million dollars to fight hunger in Oklahoma.
The Stamp Out Hunger Food drive is sponsored by American Fidelity, The Journal Record, The Oklahoman, KMGL Magic 104.1 FM, Lamar Outdoor and News 9.
Founded in 1980, the Regional Food Bank of Oklahoma is the state's largest domestic hunger-relief 501(c)(3) nonprofit that distributes food through a network of community- based partner agencies and schools. The majority of people served by the Regional Food Bank are chronically hungry children, seniors living on fixed incomes and hardworking families struggling to make ends meet.
Volunteers are needed to help sort the donated food as it comes in to the Oklahoma City metro post office on Saturday, May 15.  To sign up, click here.
For more information about the Stamp Out Hunger Food Drive, visit rfbo.org/stamp-out-hunger or contact Whitney Atteberry at watteberry@rfbo.org. To join the fight to end hunger, visit rfbo.org.