OKLAHOMA CITY – Each April, LifeShare of Oklahoma celebrates Donate Life Month, an observance to focus attention on the need for and importance of organ, eye and tissue donation. The celebration is about the importance of registering to become a donor and honoring deceased and living donors – recognizing that the generosity of donors makes saving lives through transplantation possible.
LifeShare is the organ procurement organization in Oklahoma responsible for the recovery of organs and tissue for transplant.
More than 106,000 people across the country are currently waiting on a lifesaving transplant, and 650 of those are waiting here in Oklahoma. Thousands more wait for lifesaving and healing tissue transplants.
Only 3 in 1,000 people die in a way that allows for organ donation to take place, so it is vitally important for everyone to register their lifesaving decision to be an organ, eye and tissue donor.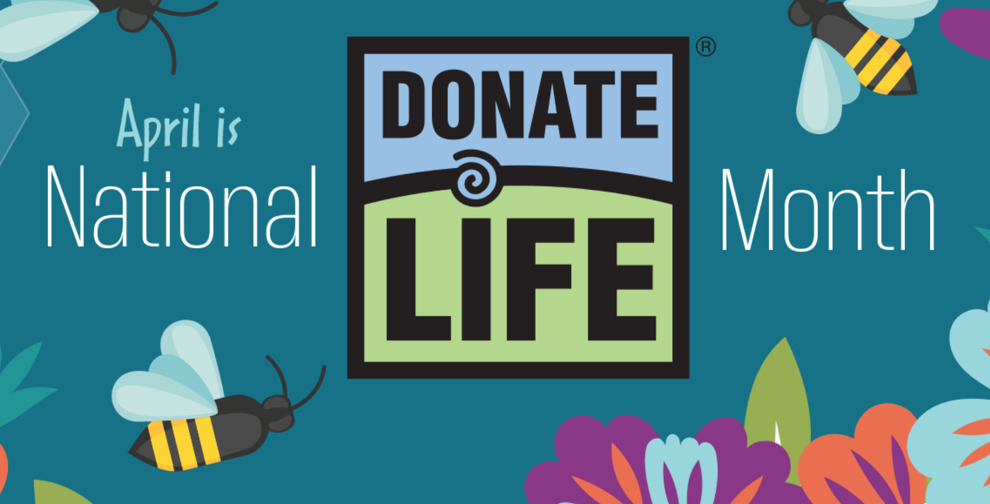 "Last year, LifeShare was able to provide 583 lifesaving organs for transplant through organ donation, which is more lifesaving gifts than ever before from selfless individuals and families in Oklahoma," said Jeffrey Orlowski, President and Chief Executive Officer of LifeShare.
"While Donate Life Month exists as an opportunity to honor our heroic donors and celebrate the lives that were saved, it's also a time to remember that 650 Oklahomans await a lifesaving transplant. We hope residents of the state will join us in raising awareness about donation."
The 2022 Donate Life Month artwork was inspired by a hot air balloon. The idyllic sight of a clear sky filled with multitudes of colorful balloons reminds us to celebrate donors, who are the true heroes of donation and offer life and hope to recipients and their families.
"When just one person registers to be a donor, it gives hope and lifts the spirits of those waiting on lifesaving gifts," Orlowski added.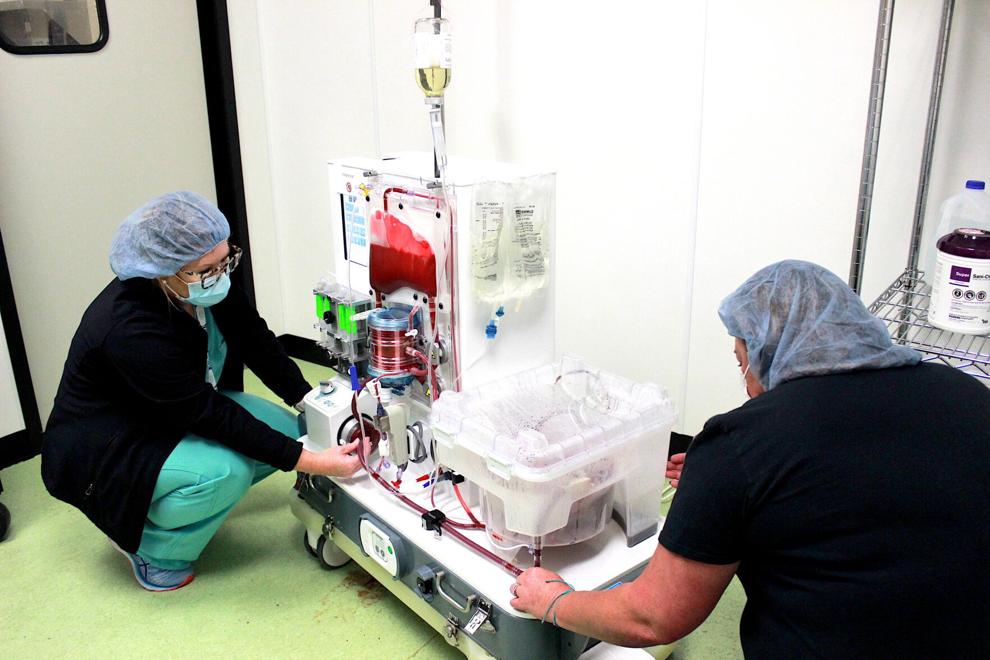 LifeShare of Oklahoma has recently partnered with Ochre Bio, a British biotech company, to conduct research using new perfusion technology that is proposed to improve both the number and quality of livers available for transplant.
The research project is focused on using a liver perfusion device called the metra, which was developed by OrganOx, allowing livers to be maintained outside of a donor's body while awaiting transplant, extending the time that the organ can be maintained prior to transplantation. It also provides transplant centers more time to evaluate the liver grafts before transplanting into a recipient, increasing the potential for a successful match.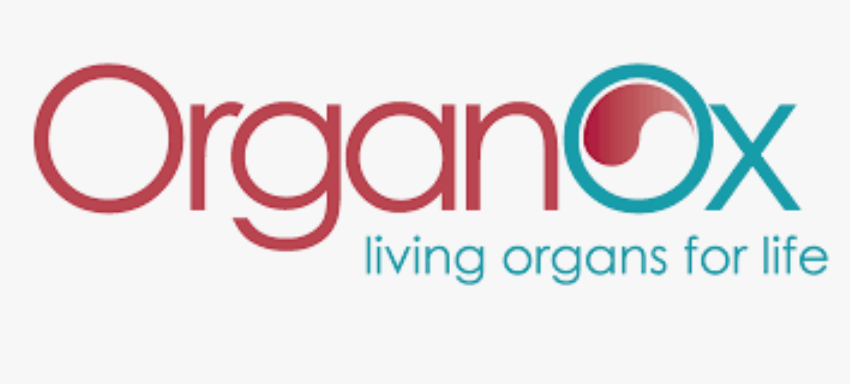 "While LifeShare's top priority is to save lives through organ donation, we also support medical research and development as it can have a direct impact in furthering our mission," said Orlowski.
"The new technology we are using in our current research promises to be a game changer for those waiting for liver transplants."
LifeShare has specially trained technicians that operate the OrganOx metra device.
Following recovery specifically for research, the liver is perfused for an extended period of time, up to 5 days. During this time LifeShare staff will learn valuable technical knowledge, which can prepare them for the future of organ preservation to serve transplant patients, the press release stated.
While performing extended perfusions, LifeShare works with Ochre Bio to support preclinical research, developing potential treatments for patients with Nonalcoholic Steatohepatitis (NASH), a leading cause of liver failure.
Since the launch of this research project in early November, LifeShare has successfully employed the device to keep four donated livers functioning outside the body, providing valuable research data and information for Ochre Bio.
"With 11,500 patients on the liver transplant wait list and estimates that over half of donor livers will be discarded by 2030, it's paramount that we search for therapeutic interventions to improve donor liver quality," said Jack O'Meara, Chief Executive Officer and Co-Founder of Ochre Bio. 
"Alongside pioneers in the field like OrganOx and LifeShare, we hope this research will impact the lives of transplant patients, and potentially even chronic liver diseases more generally."
LifeShare works closely with three transplant centers and 145 healthcare organizations in the state of Oklahoma to facilitate donation. The organization strives to raise awareness for organ, eye and tissue donation and transplantation through public education. 
"Let hope rise and save lives by registering your decision to be an organ, eye and tissue donor at RegisterMe.org/LifeShareOK or your local tag agency," Orlowski said.
For more information about LifeShare, visit LifeShareOK.org