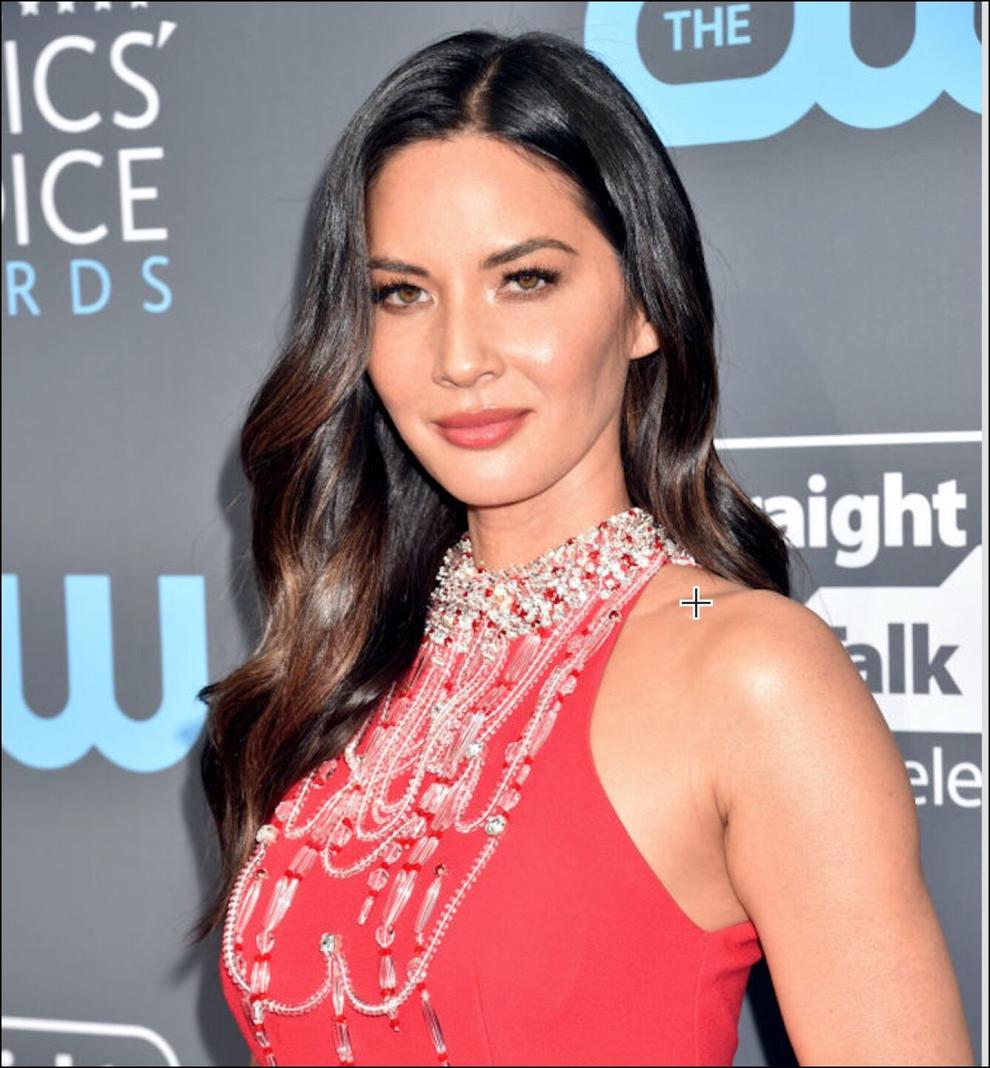 By Darla Shelden
City Sentinel Reporter
NORMAN, OK –  The University of Oklahoma Women's and Gender Studies board of Advocates will honor three women for their contributions to society at the upcoming Voices for Change Gala on Friday, April 13.
The 2018 Courage Awards honorees are actress and University of Oklahoma alumna,  Olivia Munn; Oklahoma Civil Rights pioneer, Clara Luper (posthumously); and Suzette Grillot, dean of OU's College of International Studies.
The event will take place at 6:30 p.m. in the Sam Noble Oklahoma Museum of Natural History Grand Hall, 2401 Chautauqua Ave.
"The OU Women's and Gender Studies Board of Advocates annually recognizes individuals who have gone above and beyond in the fight for social justice." said Jackie Farley, board president
"We are excited to honor these outstanding activists and allies and to welcome speaker Olivia Munn, who has been a strong voice for equality for women everywhere,"
Olivia Munn will receive the inaugural Voice for Justice Award for her leadership and activism against sexual harassment in the workplace. She will deliver the keynote address that evening.
An Oklahoma City native, Munn majored in journalism and minored in Japanese and dramatic arts at OU. She has appeared in nearly 50 films and television shows and is best known for her roles as Psylocke in "X-Men-Apocalypse," Sloan Sabbith in HBO's "The Newsroom" and as a correspondent for "The Daily Show." She is the author of The New York Times best-selling book "Suck It Wonder Woman: The Misadventures of a Hollywood Geek."
n November 2017, Munn and five other women accused film producer and director Brett Ratner of sexual misconduct. She became a leading voice in the Hollywood movement to report sexual harassment and is an active supporter of the Times Up Initiative, which provides legal defense funds to help less privileged women protect themselves from sexual misconduct. The initiative also works for legislation to penalize companies that tolerate workplace harassment. Munn uses her celebrity voice to promote the initiative at public events including the Critics' Choice Awards and the Screen Actors Guild (SAG) Awards.
Born in 1923, Clara Luper, known as the "mother of Oklahoma's civil rights movement," attended all-black schools, including Langston University. She was the first African-American student to enroll in OU;s history department, earning her master's degree in history education in 1951.
Luper taught history for 41 years at various Oklahoma City-area schools and served nearly 50 years as adviser of the Oklahoma City NAACP Youth Council. In 1957, Luper and her students performed her play "Brother President: The Story of Dr. Martin Luther King" at the national Freedom Riders rally in New York City.
On Aug. 19, 1958, Luper and a group of 13 Youth Council members staged their first lunch-counter sit in at Katz Drug store in Oklahoma City. It was described in The Oklahoman as "the nation's first and longest sit-in in the civil rights movement." As a result, Katz Drug stores desegregated lunch counters in all 38 stores in four states.
She also participated in civil rights marches with Marlin Luther King Jr in Washington, D.C., and Selma, Alabama. She was arrested while demonstrating for civil rights 26 times. In 2011, Oklahoma officials honored Luper's death by placing her casket in repose in the State Capitol rotunda.  OU's Clara Luper Department of African and African American Studies was recently named in her honor..
Suzette Grillot has served as the dean of OU's College of International Studies since July 2012.  She played an integral part in the creation of the College of International Studies' where she also served as the associate dean for four years prior to becoming dean.
Grillot serves as OU's vice provost for international programs and is the William J. Crowe Jr. Chair in Geopolitics. She is a passionate advocate for OU's international students, as well as those who are Deferred Action for Childhood Arrival (DACA) participants.
Last fall, Grillot co-organized a public forum at OU to provide support and resources for DACA students and to educate the university community about their status.
"Dr. Grillot has worked tirelessly for DACA students, championing their rights for equal treatment," said Lupe Davidson, director of the OU Women's and Gender Studies Program.
An award-winning mentor and educator, Grillot teaches courses that focus on the global community, global security, international activism and illicit trafficking.  She also hosts the weekly World Views radio show on OU's NPR affiliate, KGOU, which highlights global topics and features international guests.
The Voices for Change fundraiser will include a silent auction and dinner by Abbey Road Catering. Proceeds will benefit OU Women's & Gender Studies' student internships, scholarships, instructional program support and the WGS Center for Social Justice Activist-in-Residence Program.
OU Women's and Gender Studies is an interdisciplinary program that works to enhance students' knowledge of gender roles and relations across cultures and history. WGS courses investigate the intersection of gender and issues such as politics, religion, society, economics, war, communication, music, art, family life and popular culture.
For more information, visit wgs.ou.edu/voices or contact the Susy Jorgenson at 405-325-3481.