OKLAHOMA CITY - Dr. Marcus Boyd Shook (March 6, 1933 – December 23, 2022) recently died at the age of 89 in Oklahoma City. Devoted to quality healthcare for all, he passed away at SSM/St Anthony Hospital, "one of the places he spent his life providing medical care."
Born on a farm in Cogar, Oklahoma on March 6, 1933, he dedicated his life to serving people through medicine, his obituary stated. He saw patients through his final week at the Manos Juntas Free Medical Clinic, which he founded in 1995.
Boyd's daughter, Rev. Dr. Kathy McCallie posted to Facebook: "He died peacefully. He had worked at his volunteer clinic 5 days earlier."
A Navy veteran, Dr. Shook practiced internal medicine, hematology and oncology for over two decades in Oklahoma City, was medical director for Central Oklahoma Medical Group and Chief of Ambulatory Care at Veterans Affairs Medical Center.
Along with caring for his patients, he was particularly proud of mentoring young healthcare workers at Manos Juntas, at the University of Oklahoma College of Medicine, and on care trips to Nicaragua, telling them that "in order to understand people they should read more poetry."
Among his numerous awards and honors, Shook was a Master of the American College of Physicians, and had been president of the American Society of Internal Medicine, Oklahoma Foundation for Peer Review, and the Oklahoma County Medical Society.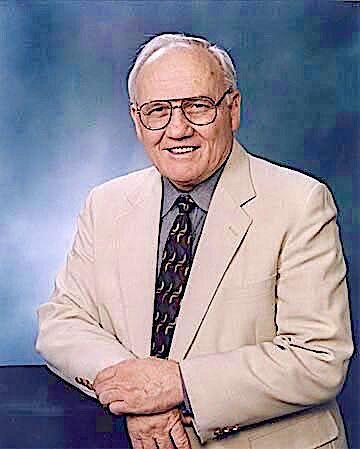 Dr. Katherine Scheirman, USAF Col (Ret) said, "I've known Dr. Boyd Shook since I was in medical school, but I became good friends with him in 2009-10, when we worked together at the local, state, and national level to secure passage of the Affordable Care Act (ACA). We were two of 150 doctors from all over the country invited to the White House for President Obama's Rose Garden address in October, 2009 to push for the ACA. 
"Boyd was a physician highly respected by his patients, his colleagues, and the health professionals with whom he worked," Scheirman added. "He loved working at his free clinic, Manos Juntas, and the patients he took care of there. His loss is devastating for all of us."
The concept of Fundación Manos Juntas (Joined Hands Foundation) was the brainchild of Dr. Shook and Kathy. Their mission statement reads: Manos Juntas joins hands to provide free medical care and health education to those in need.
Manos Juntas first opened its doors in the basement of the Epworth Methodist Church and later moved to the Penn Avenue Redemption Methodist Church in 2015. Patients were seen at both clinics on a drop-in basis to receive free health care and medicine on Saturday mornings from 8 – 11:30 a.m.
Oklahoma City resident Donna Compton posted on Facebook, "He was truly remarkable, and, in his own way, a formidable life force."
The Manos Juntas Diabetes Management Program was created in 2013 to offer medications and education for patients who have diabetes or at risk for diabetes. According to the website, Manos Juntas has 2,400 patients with diabetes, with 550 on insulin.
Manos Juntas relocated in the summer of 2021 to its current home at 1145 West Interstate 240 Service Road near South Western. There, the clinic was now much closer to 90 percent of its patients.
The new location included more parking space and additional capabilities such as ultrasound, electrocardiography, and also some weekday services.
Because of the additional space, Dr. Shook created the Manos Juntas Garden right on the new clinic property. The produce grown on site, which includes banana peppers, onions, eggplant, okra, beets, corn, peppers and radishes, is made available for patients to take home.
At the free clinic, patients are sometimes identified that needed more evaluation than offered on Saturday, so they were asked to return during the week for a more thorough examination.
"Dr. Shook's Manos Juntas free medical clinic has served clients on Saturdays for 27 years - now 5 days a week at the new location - with welcoming signs in Spanish and Vietnamese," said Nathaniel Batchelder, director of the Oklahoma City Peace House. "Early on, Dr. Shook initiated cooking classes to educate diabetic patients about healthy diets they needed. May Dr. Shook's legacy continue another hundred years."
Manos Juntas office assistant, Rachelle Zellers said, "Dr. Shook's life goal was to make a difference in the world. I am honored to have known such a selfless great human."
Dr. Shook's dream was to obtain more physicians for donation of a few hours of their time to assist in this provision of care.
James L. Green, DO, began his journey into healthcare as a volunteer with Manos Juntas in 2012. "I've never met anyone who gave so much to so many," said Dr. Green, who now practices in Ada. "'Doc' exemplified what it means to be a healer, in his spirit and his action. His life was his message and it will carry on in all of us who had the honor to witness it."
Bob Benson, a Manor Juntas patient for over a decade said, "Manos Juntas has been very important to my life because the medicines I take are lifesaving. I wasn't working and I needed my blood sugar medicines. I don't have insurance and don't have the means to get them anywhere else. If it weren't for Manos Juntas I don't know where I would turn to get the medicines I need."
Dr. Shook told the volunteers "when you get out into practice remember what you're learning here." He believed how they interacted with the patients at a cultural level was something they would take with them to medical school.
Many fundraisers have been held over the years to keep Manos Juntas Free Clinic open. Oklahoma City activist and protest singer Peggy Johnson hosted a concert fundraiser in March of 2022.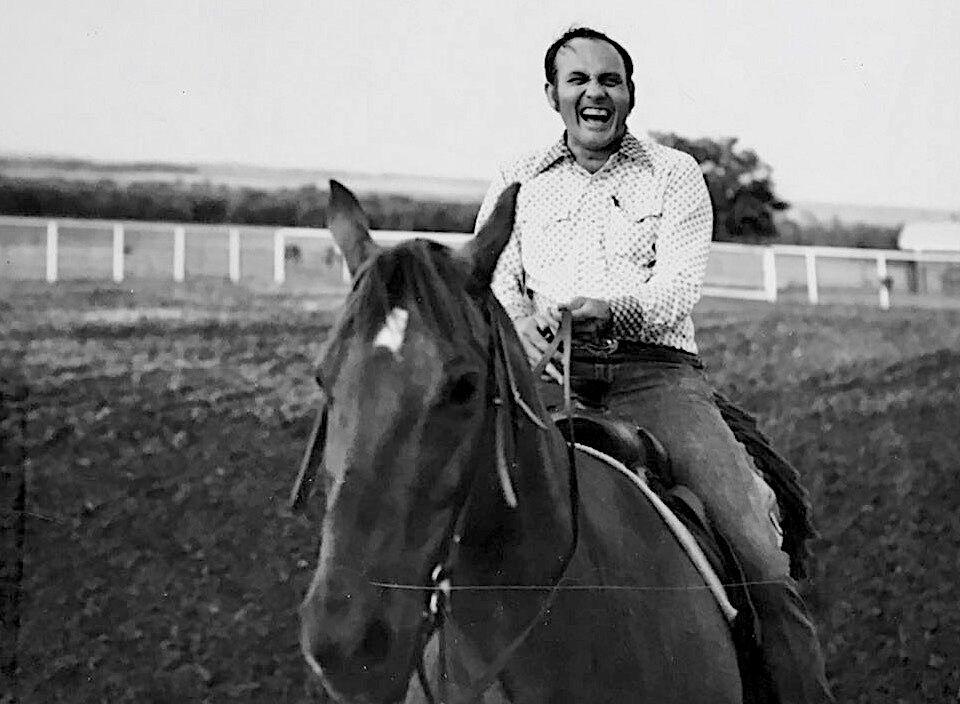 "The clinic was there for me years ago when I needed it, no questions asked," Johnson said. "Everyone deserves the ability to receive health care."
A volunteer and former student in the Physician Assistant (PA) program at the OU Health Sciences Center in Oklahoma City, Allison Nguyen worked at the clinic most Saturdays.
"Manos Juntas provided me with a tangible way to make an impact on my community. Not only has it helped me learn practical and interpersonal skills that I will be able to apply to my professional career, but it has also helped build relationships with members of the community and friendships with fellow volunteers," Nguyen said.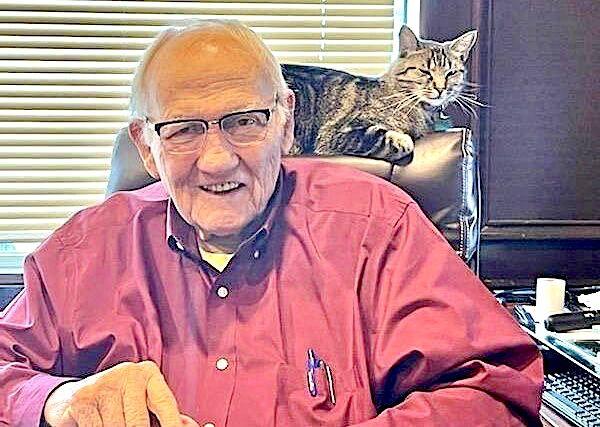 A veterinarian and close friend of Boyd's for 60 years, John Otto was misdiagnosed at 1-year old with what's referred to as "bubbleboy" disease (agammaglobulinemia). As John's next door neighbor, Dr. Shook recognized this was not the case and "he basically saved my life," Otto said.
"Boyd was a service orientated person with a capitol star.  He saved my life in more than one way…when I was an infant and then again later in life. Boyd was a complete humanitarian.  If I can emulate Boyd's life, I will have accomplished something remarkable."
Boyd Shook is survived by his wife Sue, daughters Liz, Kathy, Judy, and Jen, grandchildren Jesse, Nora, Bailey, Nate, and Bridget, great-grandchildren Tyler, Jessalin, Sully, Hadley, Harper, and Hudson and their families. He is also survived by sister Ada Shook Aitken and predeceased by siblings Kenton, Louise, Anne, Thad, Lowell, Landis, and Amy, and parents Sam and Ina Shook.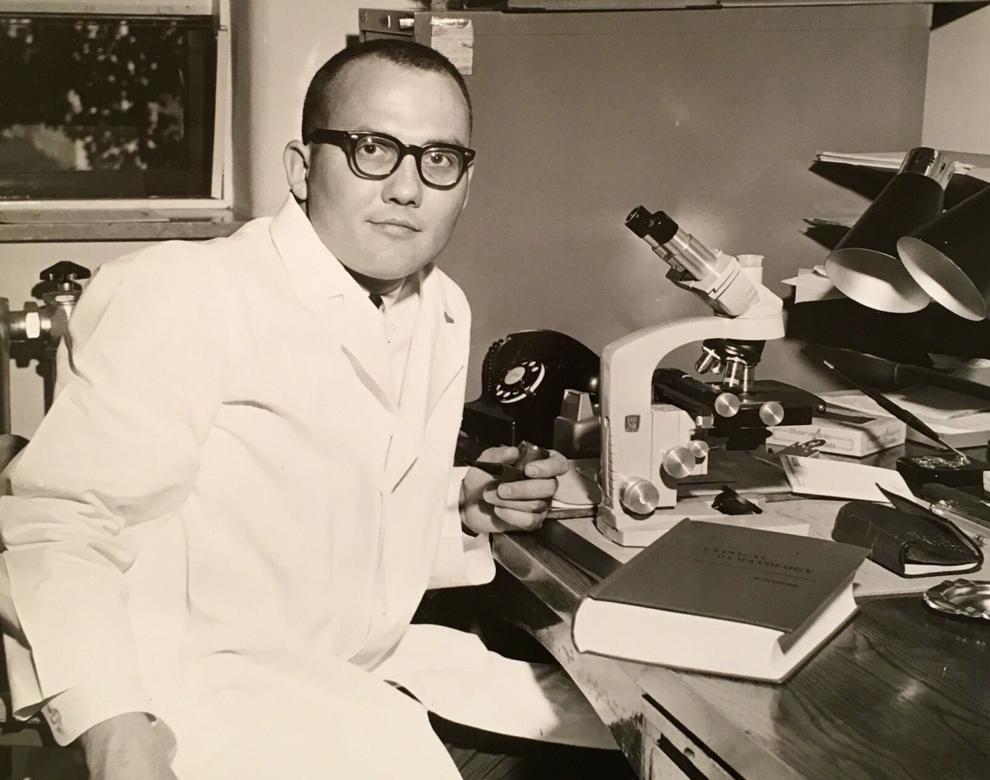 "On behalf of the Oklahoma State Medical Association (OSMA) Foundation, we are saddened by the loss Manos Juntos founder and longtime physician, Boyd Shook, M.D. His commitment to caring for Oklahoma's most vulnerable citizens has changed countless lives, and his absence will be felt by all who knew him. We were proud to support his work through Manos Juntos, and remain hopeful that his legacy of kindness continues for many years to come," said OSMA Foundation co-chairs Jean Hausheer, M.D., and Woody Jenkins, M.D.
Pat McGuigan, Oklahoma City Sentinel editor emeritus said, "This man is irreplaceable, but I hope God will grant my prayer for more people of his spirit and kindness."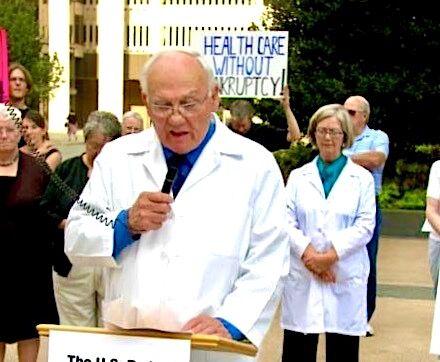 A memorial service will be planned for spring 2023.
In lieu of flowers, Dr. Shook would be honored by gifts to Manos Juntas clinic at https://givebutter.com/gGHUnt or by mail to Manos Juntas Clinic, 1145 West Interstate 240 Service Road Bldg D, Ste D, Oklahoma City, OK, 73139.
Fond memories and expressions of sympathy for the Shook family may be shared at billmerrittfuneralservice.com.