OKLAHOMA CITY - Ragamala Dance Company's 30th season continues with Choreographic Associate Ashwini Ramaswamy's Let the Crows Come, presented on Thursday, March 23, at 7:30 p.m. The performance will take place at the Te Ata Memorial Auditorium as part of the Davis-Waldorf Performing Arts Series at the University of Science & Arts of Oklahoma, 1727 W Alabama Avenue, in Chickasha.
The Ragamala Dance Company is the vision of award-winning mother/daughter artists Ranee Ramaswamy and Aparna Ramaswamy.
Let the Crows Come uses the metaphor of crows as messengers for the living and guides for the departed. This concept evolved from a simple idea; "when a DJ remixes a song, its essence is maintained while its trajectory is changed," according to dancer/choreographer Ashwini Ramaswamy, a founding company member of the internationally renowned Ragamala Dance Company.
In a series of three dance solos, Ramaswamy (Bharatanatyam technique) and fellow Minneapolis-based dancers Alanna Morris (Modern/African Diasporic technique) and Berit Ahlgren (Gaga technique) deconstruct and "recontextualize" the South Indian classical dance form Bharatanatyam, "recalling a memory that has a shared origin but is remembered differently from person to person," the press release stated.
The dancers' use of imagery is set to a commissioned original score by Prema Ramamurthy, accentuated by the voice of Carnatic singer Roopa Mahadevan and two additional classical Indian musicians - percussionist Rohan Krishnamurthy and violinist Arun Ramamurthy.
After the piece premiered in 2019, it was listed among the 'Best performances of the year' by the Minneapolis Star Tribune, Minnpost, and City Pages, with City Pages citing Ashwini's work as "illuminating Bharatanatyam's future."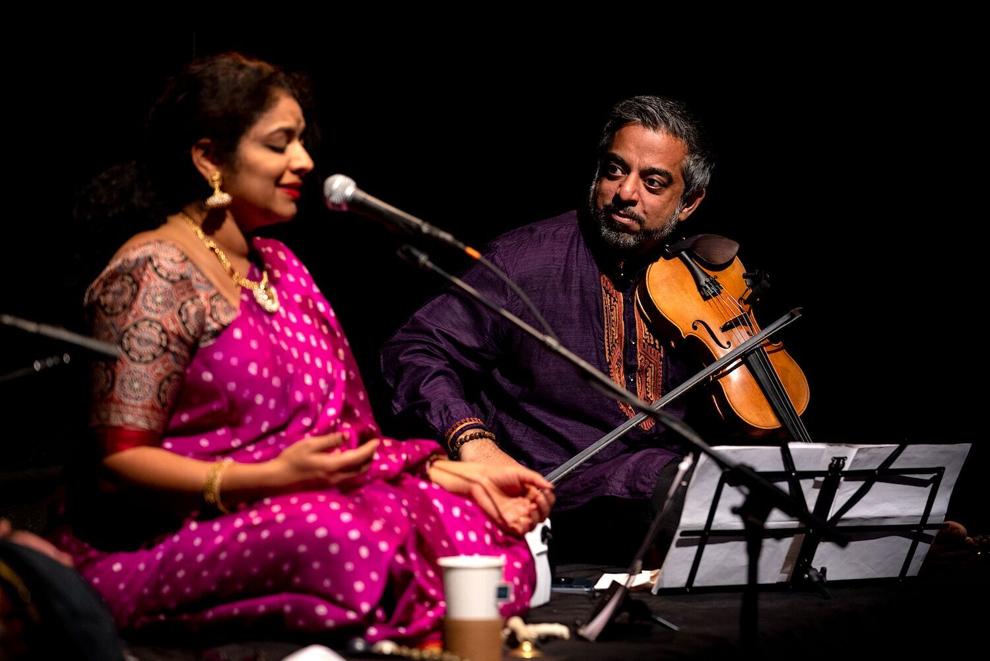 Let the Crows Come is commissioned by the Liquid Music Series and is made possible by the New England Foundation for the Arts' National Dance Project and the MAP Fund (both supported by the Doris Duke Charitable Foundation and the Andrew W. Mellon Foundation), and was developed in part during residencies at the Baryshnikov Arts Center (New York, NY), and the National Center for Choreography at the University of Akron (OH).
Ashwini Ramaswamy has practiced the South Indian classical dance form of Bharatanatyam for over 30 years; as a founding member of Ragamala Dance Company. Directed by her mother Ranee and sister Aparna, Ashwini has toured worldwide. Her choreography has been a critic's pick in The New York Times, and among the "Best of the Year" in The Washington Post.
Featuring Aparna Ramaswamy as Principal Dancer, Ragamala has been commissioned and presented extensively throughout the U.S., India, and abroad.
Let the Crows Come tickets are $20 and are available here.
The mission of the Davis-Waldorf Performing Arts Series at the University of Science & Arts of Oklahoma is to regularly present professional performing arts events and to facilitate student attendance at these shows as a part of a liberal arts education.  The series also provides affordable entertainment for university families and the community.
To learn more, click here.