OKLAHOMA CITY - For several years, Scissortail Community Development Corporation has organized the largest Hispanic Heritage festivals and events in Oklahoma City. Its mission is to unite Oklahoma communities through shared experiences, promote economic activity in underdeveloped areas of our city, and raise funds for the organization's nonprofit
Academia OKC music, visual arts, dance and theater programs. 


Academia OKC provides culturally relevant art and music programs to students from several metro area schools with an artist-in-residence approach. Academia provides mariachi, folkloric dancing, and visual art classes to over 200 children of all ages in South Oklahoma City.



On Saturday, February 26, the Anita Martinez Mariachi Festival is a one-night performance that will feature a Mariachi concert, folkloric dancing, charro singers, student performances and top local talent. This event offers a commitment to community, culture, and sense of place.
The inaugural Scissortail CDC Gala on Thursday, May 5, will be held outdoors in Capitol Hill. Attendees will experience traditional Puebla cuisine from chefs in the UPAEP (Universidad Popular Autonóma del Estado de Puebla) Culinary School in Puebla Mexico. This event will feature Academia OKC student performances, and dancing to traditional mariachi bands.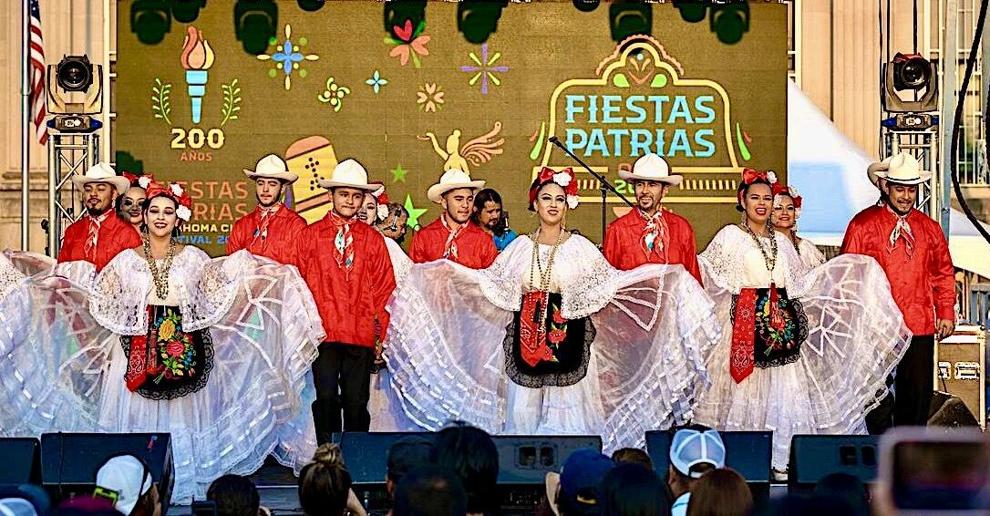 On Sunday, May 8, the OKC Cinco de Mayo Festival is a cultural celebration of unity between all Oklahoma communities. The event will include food, an official ceremony, and music from internationally renowned Mexican recording artists at Bicentennial Park in Oklahoma City. This is Scissortail's largest event, which each year has more than 15,000 people in attendance.
Cinco de Mayo is a celebration of Mexico's victory over French forces at the Battle of Puebla in 1862. Oklahoma City and Puebla are united as "sister cities" through the Sister Cities International program, a non-profit that creates partnerships and fosters cultural exchange.
Robert Ruiz, Scissortail CDC's President and Executive Director for ChoiceMatters an organization established to raise parent's awareness on educational choices available in Oklahoma, said, "This partnership is just one of the reasons Oklahoma City's celebration is one of the most authentic and exciting Cinco de Mayo events in the country."
The series will culminate on Sunday, September 18, with the Fiestas Patrias Oklahoma City Festival celebrating Mexican and Central American Independence. The event will feature food, drinks, a business expo, kid's activities, shopping, internationally recognized recording artists and a special "El Grito de Independencia" ceremony in association with the Mexican Consulate in Little Rock, Arkansas.
"Fiestas Patrias is a huge coming out party for our Mexican community, but it's a great event for people of all backgrounds to attend," said Ruiz. "Joining the party is a fun way to show solidarity with your Hispanic neighbors while celebrating and learning about a vibrant culture."
Fiestas Patrias will be held at Bicentennial Park in Oklahoma City. Over 12,000 attended the event last year in 2021.
Interested participants, including food trucks and vendors, can sign up before Feb. 10 to receive a 10 percent discount for all three festivals in the 2022 event series. Click here to fill out a contact form.
Festival T-Shirt sponsors can have their company or organization's name and logo placed on the back of the official 2022 Festival Series T-Shirts. Secure a spot by contacting 
Shannon Davis at 405-471-3612.

According to Ruiz, "Scissortail Community Development Corporation changes lives through community development, economic empowerment, workforce development, and social impact across Oklahoma."
For more information, visit scissortailcdc.org