OKLAHOMA CITY - Conductor Michael Culloton will bring The Concordia Choir from Moorhead, Minnesota, to perform in Oklahoma City at 7 p.m. on Wednesday, March 15. The concert, sponsored by the Kemp Concert Series, will be held at the First Presbyterian Church, 1001 NW 25th Street.
The concert, which is part of the choir's 16-day, 2023 national tour of the Central United States, is free and open to the public.
In addition to Oklahoma City, the tour includes performances in Anoka, Farmington, and Owatonna, MN.; Des Moines, IA; Bentonville, Little Rock, and Fort Smith, AR.; Austin, Dallas, Fort Worth, and San Antonio, TX; Topeka, KS.; Lincoln, NE; and Sioux Falls, SD; concluding with a Home Concert in Moorhead.
Touring nationally and internationally since 1920, the choir has performed in nearly every major hall in the United States including Lincoln Center, Carnegie Hall, and the Kennedy Center, and continues to affirm its reputation as one of the nation's finest a cappella choirs. Multiple ACDA National and Division performances and a performance and recording session with the Grammy Award-winning King's Singers highlight the choir's world-class quality.
The Concordia Choir toured Italy for the first time in May 2022 and performed for enthusiastic audiences from Rome to Venice, including Mass in St. Peter's Basilica.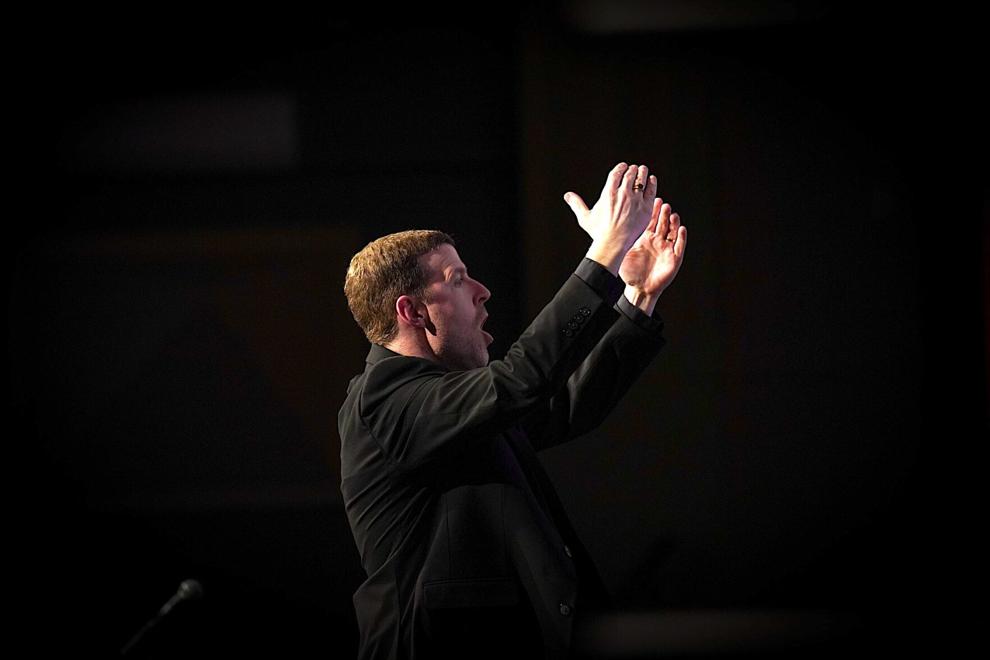 "The students of The Concordia Choir are excited to travel to Oklahoma City on this year's tour throughout the central U.S," Culloton said. "We've been preparing the music that we'll be sharing since the first days of our academic year in August, and it is ready for public performances.
"We're singing a wide variety of music on this year's tour program; from Bach to Bob Dylan, in fact, with some gospel music, spirituals, and folk songs as well," Culloton continued.
"The students will inspire audiences with their sincere music making, and the delivery of meaningful messages in each of our pieces."
Dr. Culloton, a 1998 Concordia graduate and associate professor of music, was named director of choral activities in 2020, appointed conductor of The Concordia Choir and named the Paul J. and Eleanor Christiansen Chair of Choral Music succeeding Dr. René Clausen who retired after 34 years of service.
Culloton is also the artistic director of the Emmy®-winning Concordia Christmas Concerts seen by audiences of 12,000 each year. He teaches vocal music education and church music courses, serves as campus supervisor for student teachers, and advises the student chapter of the American Choral Directors Association.
Concordia College is a four-year liberal arts college of the Evangelical Lutheran Church in America offering more than 50 majors, including 17 honors majors and 13 preprofessional programs.
Grammy Award-winning composer and conductor, after attending a Concordia Choir Concert stated, "If there is a concert near you, you must see this choir – it's an unforgettable experience."
For more information, visit theconcordiachoir.org.