OKLAHOMA CITY - Oklahoma City Repertory Theater's (OKC Rep) Artistic Director Kelly Kerwin has announced the line-up for the theater's "reboot season." OKC Rep's emergence from the pandemic shutdown now brings a new mix of adventurous programming under Kerwin's new direction, according to the press release.
"Welcome to the new OKC Rep," Kerwin announced. "We come back to live performance with a new staff, a new board, and a new mission. This spring season, which we are dubbing 'The Reboot Season,' features three shows that represent OKC Rep's new direction: global and local, inventive and accessible, and a bit outside-the-box.
The Reboot Season will feature "An Evening with an Immigrant", written and performed by Inua Ellams, on January 22 and 23; "Piano Tales" by James & JJJJJerome from March 31 through April 2; and "Of A Mind: Oklahoma City," by Listen and Breathe, will be shown during the month of May.
The spring programming will include artists from the U.K./Nigeria, Ireland, New York, and Oklahoma City. This season will feature two limited engagement presentations in partnership with Oklahoma Contemporary as well as an original site-specific piece commissioned by OKC Rep.
Tickets for the An Evening With An Immigrant" start at $30, with a $15 student rate (limited quantity), and are on sale now.
"I'm thrilled to kick us off with three works that are cutting edge, multidisciplinary, and from contemporary and diverse voices. OKC Rep will present work from the U.S. and abroad, as well as a commissioned project made specifically for Oklahoma City with artists from Ireland, New York, and Oklahoma City," said Kerwin.
"OKC Rep's next wave will focus on meaningful, high-quality, and affordable theater experiences that amplify unique voices and inventive theatrical forms," Kerwin continued. "Theater can take many shapes beyond plays. I'm hopeful this Reboot Season will give audiences a taste of boundary-defying theater and will inspire local artists to think of OKC Rep as a home for innovative ideas."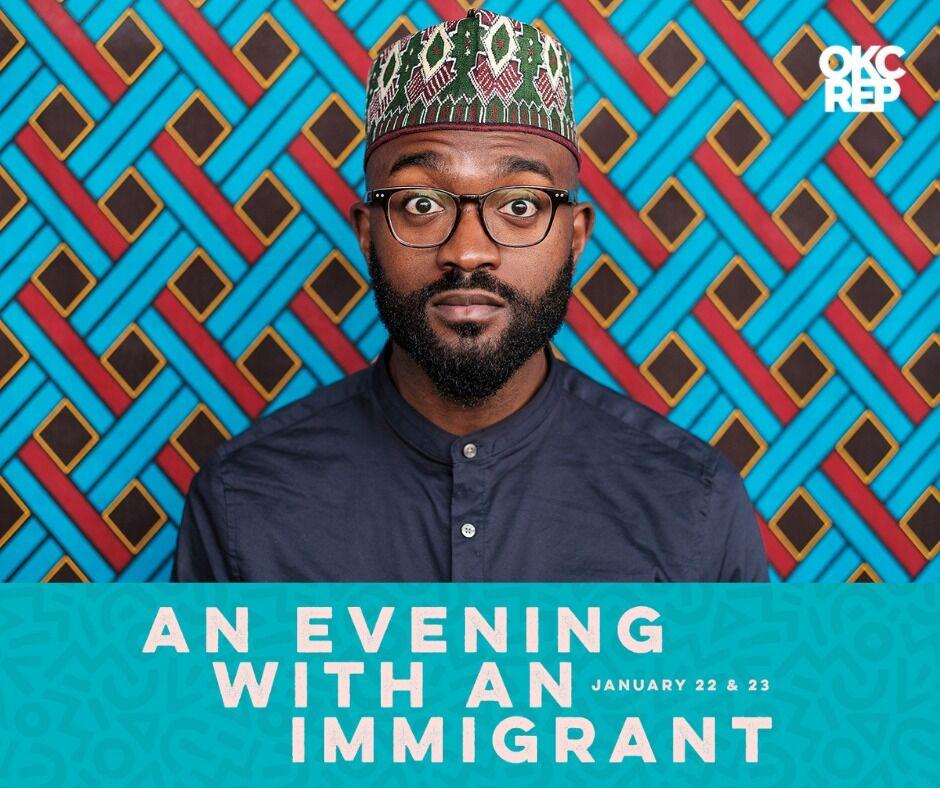 "An Evening with an Immigrant" is presented by OKCP, in partnership with Oklahoma Contemporary, in association with Inua Ellams and Fuel, with music selection by DJ Sid Mercutio. The show will take place at Te Ata Theater at Oklahoma Contemporary Arts Center, 11 NW 11th Street. Tickets $30-$40, limited $15 student tickets are available online.
Born to a Muslim father and a Christian mother in what is now considered by many to be Boko Haram territory, Ellams left Nigeria for England in 1996 at age 12, moved to Ireland for three years, and then returned to London to work as a writer and graphic designer. Through poems, stories, and anecdotes, Ellams tells his "ridiculous, fantastic, poignant immigrant story of escaping fundamentalist Islam, experiencing prejudice and friendship in Dublin, performing solo at the National Theatre, and drinking wine with the Queen of England, all the while without a country to belong to or place to call home."
This presentation is part of a new initiative with The Public Theater's Under the Radar Festival called "Under the Radar: On The Road." "An Evening with an Immigrant" will be performed as part of the 18th Annual Under the Radar Festival at The Public Theater in New York City from January 18-20. Following these performances, "An Evening With An Immigrant" will come to Oklahoma City on January 22-23 and then to Stanford Live on January 29-30.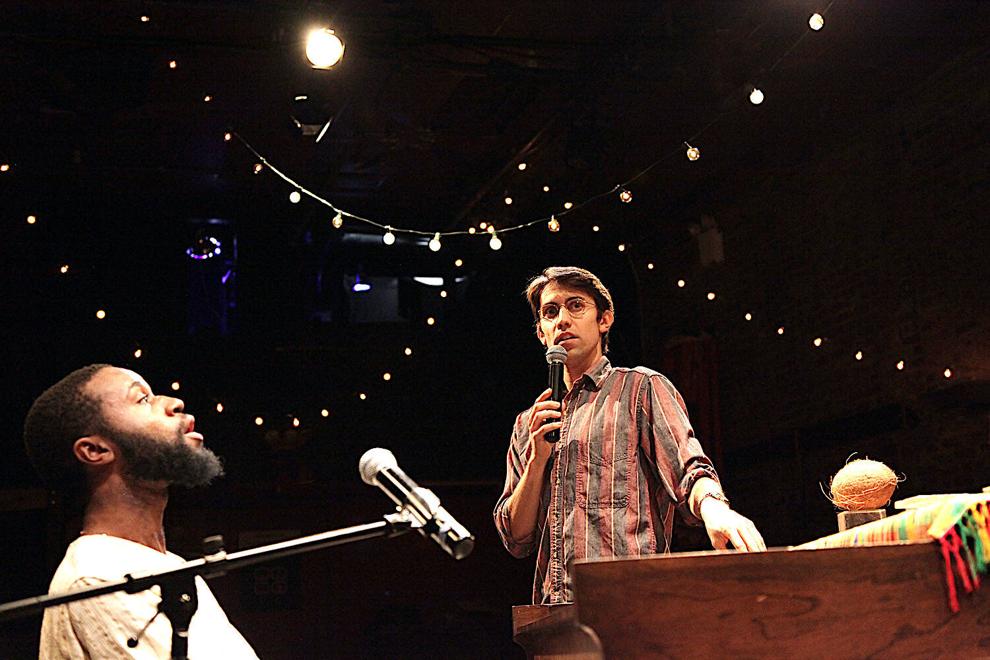 "Piano Tales," presented by OKC Rep in partnership with Oklahoma Contemporary will run from March 31 – April 2. Written, composed and performed by James Harrison Monaco and JJJJJerome Ellis, directed by Andrew Scoville, with production design by Marika Kent, "Piano Tales" will be held at the Te Ata Theater at Oklahoma Contemporary Arts Center. Tickets $20-30, limited $15 student tickets. Tickets will be available in early 2020.
During "Piano Tales" the audience chooses which tales will be told each performance and in what order, by selecting objects from a trunk. Then JJJJJerome and James will tell those tales differently for each performance, creating a new show each time along with the audience.
"Of A Mind: Oklahoma City," commissioned by OKC Rep, is created by Listen and Breathe (Hugh Farrell and Tyler Keiffer) in collaboration with Kelly Kerwin and Emily Zemba. It will be show in May 2022. Original Music is by Kevin McNamara Movement with direction by Hui Cha Poos.
A guided audio experience designed especially for Oklahoma City's increasingly vibrant urban core. "Of A Mind" will be led by a live narrator and set to a score of local voices, sounds and music as they gather as one of a larger group for this outdoor walking experience. This work will be a collaboration with artists from Ireland, New York, and Oklahoma City, which will "explore ecology and human interaction to find a new story about ourselves and our city."
Further information on location and instructions for participation to be announced.
Tickets $15-20, limited $10 student tickets. Tickets will be available in early 2022.
According to Kerwin, OKC Rep is rebooting into a new era of adventurous theater for Oklahoma City, providing a home where artists and audiences converge to explore, discover, grow, and thrive as a community.
"We believe theater is for everyone and fosters positive progress for our city," she said.
Kerwin says the Reboot Season will feature a new initiative called "What's Happening?", inspired by old-school social clubs, lively round tables, community potlucks, and underground parties. Throughout the season, special events will take the forms of welcoming happy hours, conversations with artists, theatrical dinner parties, panels with local experts, and get-togethers in surprising locations, she added.
"The hope is to reboot the theater while simultaneously rebooting more reasons to gather with people who are interested in theater," said Kerwin.
An award-winning, nationally recognized professional regional theater, OKC Rep presented its first play in 2002 and has produced more than 77 productions.
In line with protocols adopted by theaters across the country and direct consultation with infectious disease specialists, OKC Rep has developed health and safety policies, which are subject to change following recommendations from city and federal health officials.
All audience members must provide either proof of full vaccination against COVID-19 or a PCR test proving negative results of COVID-19 taken within 72 hours of the performance date. A physical vaccination card or a photo of a physical vaccination card will be accepted as proof of vaccination. The website will be updated as Covid-19 evolves. A list of free testing sites across Oklahoma City can be found at occhd.org/okctestsites.
All audience and staff members are required to wear a mask inside the building and encouraged to practice social distancing while in the lobby.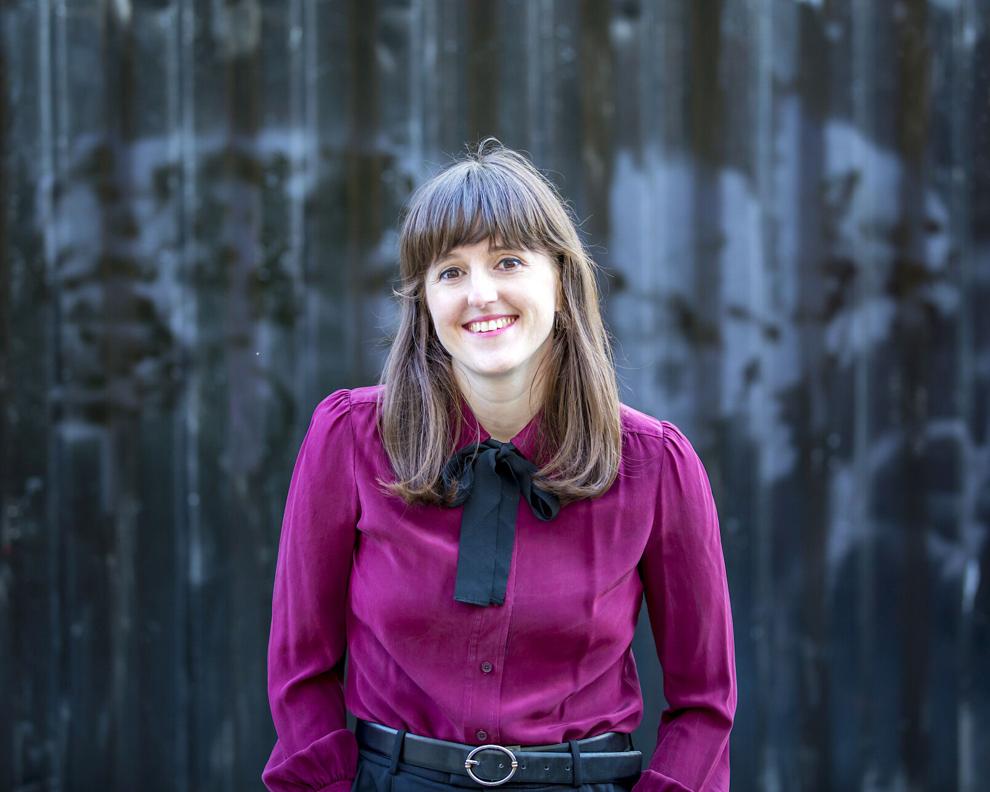 For questions regarding safety guidelines, contact OKC Rep at info@okcrep.org or at 405-768-2191. For more information, visit okcrep.org.