OKLAHOMA CITY -  Join members of the Oklahoma Chamber Symphony and the First Church OKC Music Department in a joint fundraising Christmas Concert on Friday, December 2. The first of three holiday concerts will begin at 7 p.m. at First Church OKC, 131 NW 4th Street in downtown Oklahoma City.
This concert will feature a variety of ensembles including the Oklahoma Chamber Symphony, the Oklahoma Chamber Symphony String Quartet, the First Church OKC Choir and the First Church OKC Handbell Ensemble.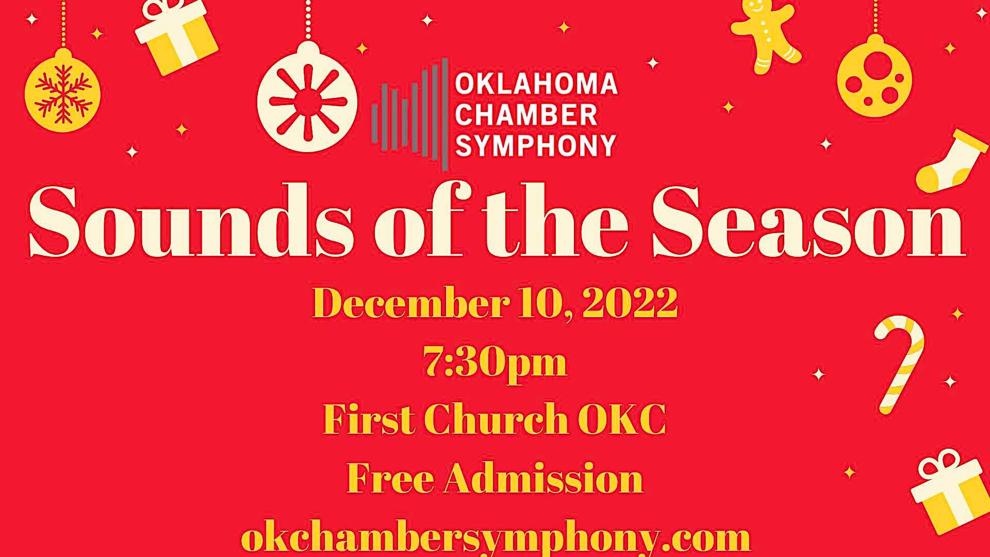 Featured performances will be Anderson's A Christmas Festival, Mendelssohn's Hark! The Herald Angels Sing and Foster & Wall's The First Noel. The concert is approximately 60 minutes with no intermission. Admission is free.
The Oklahoma Chamber Symphony is dedicated to building a strong arts presence in Oklahoma. Its work ranges from traditional chamber orchestra repertoire, to world premieres.
On Saturday, Dec. 10, the Sounds of the Seasons concert will take place at First Church OKC. This favorite seasonal program will feature traditional Christmas music, selections from the Trans-Siberian Orchestra, a unique and innovative performance of A Carol Symphony, as well as OK Chamber Symphony's traditional Christmas Carol sing-along. Doors open at 7 p.m. and the concert begins at 7:30 p.m.
This free concert evening will include a silent auction and hot chocolate bar. The Sounds of the Seasons is approximately 90 minutes with a 15-minute intermission.
Proceeds from the silent auction benefit the Oklahoma Chamber Symphony Association, the 501(c)(3) nonprofit that supports the operating needs of the Oklahoma Chamber Symphony.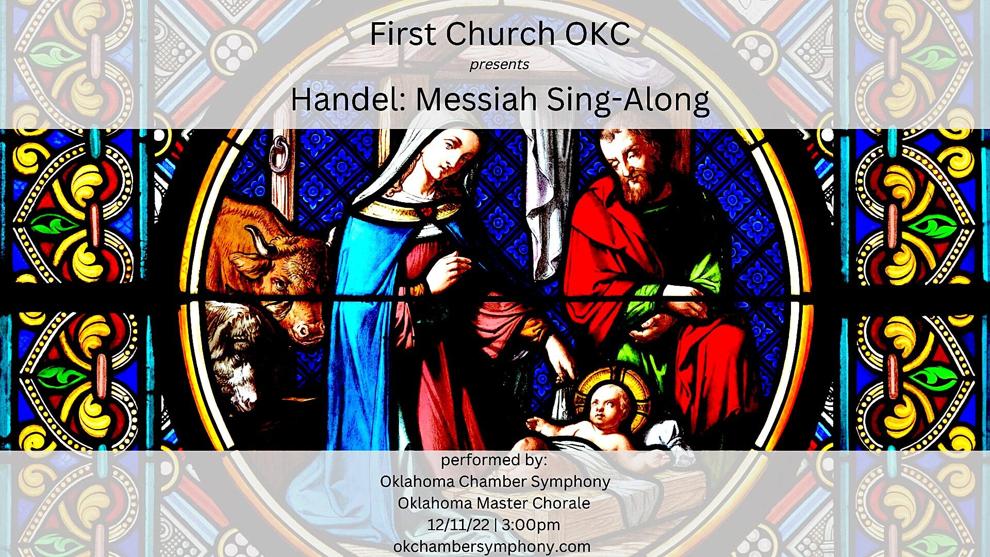 Then, on Sunday, Dec. 11, from 3 to 4 p.m., OK Chamber Symphony will present Oklahoma's only Messiah Sing-Along event at First Church OKC.  A holiday tradition around the world, guests will participate in a performance of the Baroque-era oratorio Handel's Messiah, concluding with a rousing Hallelujah Chorus.
Performed in collaboration with Oklahoma Master Chorale, the Messiah Sing-Along free concert is approximately 60 minutes with no intermission.
"We are excited to bring the central Oklahoma community together through three different concerts this holiday season," said Jessica Dietrich, Oklahoma Chamber Symphony Association board president. "We believe that sharing this fantastic, fun, and festive music provides an opportunity to slow down and share meaningful moments with loved ones.
"Whether you enjoy traditional Christmas carols included at our Christmas Concert, the variety of styles and songs offered at our Sounds of the Season concert, with traditional Christmas carols by a variety of ensembles, or prefer to appreciate the masterpiece of Handel's Messiah, we look forward to your voice joining ours."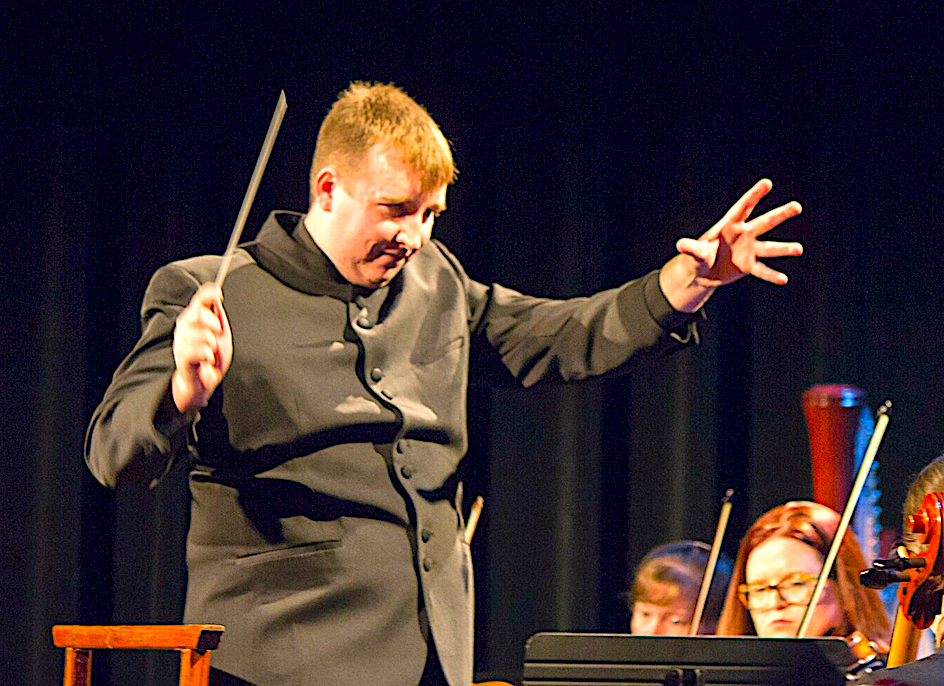 The Oklahoma Chamber Symphony is led by Music Director and Conductor Kaleb Benda, whose artistic mission is to "entertain, educate, and enrich audiences through concert experiences." Benda has extensively performed music ranging from renowned symphonic works and concerti to world premieres.
Benda also serves as Assistant Conductor of the Enid Symphony Orchestra, and Music Director of the University of Science and Arts of Oklahoma Concert Band.
"Kaleb Benda did a remarkable act of civic commitment and musical conducting when he founded the Oklahoma Chamber Symphony," said Oklahoma City violist James Nimmo. "He and his board of directors have formed an orchestra of seasoned musicians who truly play for the 'amore' of music and at the same time offer an educational opportunity for advanced students.
"The concert programs display his extensive knowledge of music and diversity in the selections with the rarely heard as well as the chestnuts of the classical repertoire," Nimmo continued. "His concerts give music lovers the chance to enjoy a well-played program in a good acoustic setting without the high cost of tickets," Nimmo added.
Based in Oklahoma City, the Oklahoma Chamber Symphony is a civic chamber orchestra founded in January of 2019. According to the website, the name is intended to convey the size of an ensemble that allows for the intimate, refined sound of a chamber orchestra, with the depth of a full symphony orchestra.
The website states that the orchestra's size is determined by the selected concert repertoire, but a core membership of 38 musicians is maintained.
For more information, visit okchambersymphony.com.