OKLAHOMA CITY - The Oklahoma City Martin Luther King Jr. Holiday Coalition has announced that the 42nd annual celebration of the life and legacy of Dr. Martin Luther King Jr. will take place on Monday, January 17, 2022. This year's theme is Resilient and Relentless.
Dr. King received the Nobel Peace Prize in 1964 for combating racial inequality through nonviolence. He was a pastor, activist, humanitarian and leader in the American Civil Rights Movement. The use of peaceful civil disobedience based on his Christian beliefs advanced civil rights and earned him worldwide recognition.
"Last year because of the Corona virus we held 'Virtual Events and Parade', which we felt was a great success with thousands of views online but nothing like the real thing," said R.L. Doyle, MLK Holiday Coalition chair. "This year we will be back to live events in hope of having thousands of patrons line the streets to watch once more.
"The King Holiday Events and Parade continues to bring us together as a sign of unity and a demonstration of keeping the dream alive," Doyle added.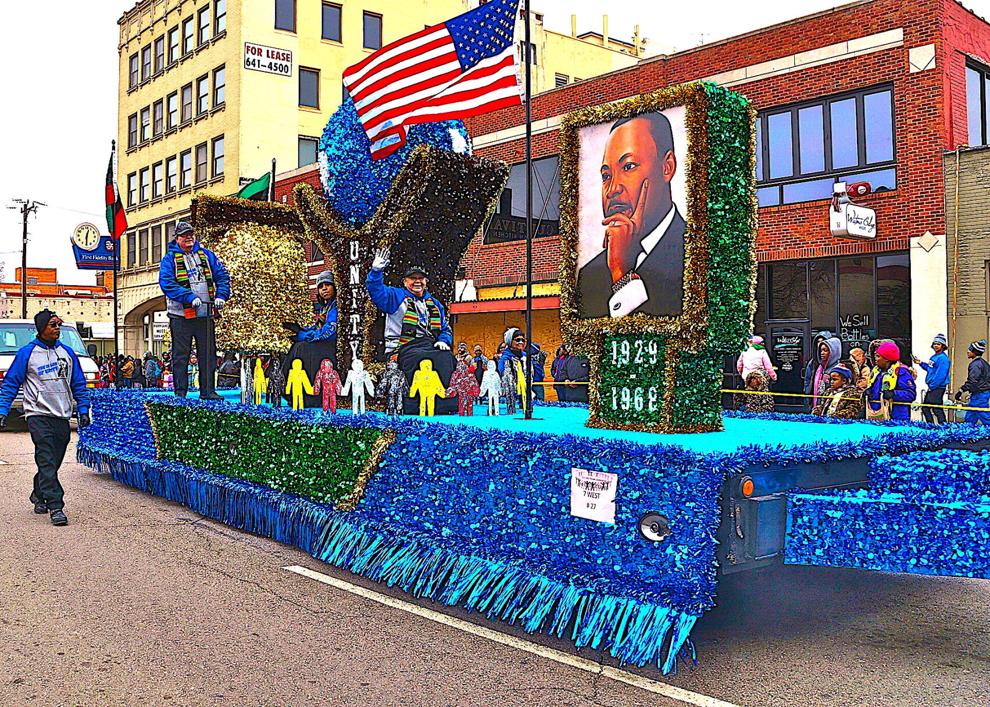 On Sunday, January 16, pre MLK Day activities will begin at 3 p.m. with the Annual Martin Luther King Jr. Program, at St John Baptist Church, 5700 N. Kelley.
Also, on Sunday at 6 p.m., the Cross Cultural Program themed, "One Mic, One Voice" will be held at Temple B'nai Israel, 4901 N Pennsylvania or available on the Temple livestream.  The program will feature guest speaker Angela Monson. Take home boxed meal for those who RSVP at TheTempleOKC.org.  Seating is limited. Vaccines and masks required.
On Monday, Jan. 17, the kickoff event will be the 25th Annual Midwest City Dr. Martin Luther King Jr. Prayer Breakfast from 7 – 9 a.m., at the Sheraton Midwest City Hotel Reed Conference Center, 5800 Will Rogers Road. This event is sponsored by the MWC MLK Annual Prayer Breakfast Committee. Tickets are $25, a table for 8 is $300. Contact Dianna Johnson at 405- 255-6201 to learn more.
This year's OKC MLK Holiday Coalition events will include a live Job Fair, Silent March, Bell Ringing, Holiday Program, and Parade.
"Our 2022 theme, 'Resilient and Relentless' shows how together we are capable of withstanding the many challenges we faced over the last year, including 'Covid', Doyle said. "We have always and will continue to display the virtues that will honor Dr. King's life and work! We ask that every entry incorporate the theme of the day.
"The corona virus has slowed down but it is still here," Doyle continued. "Therefore, we will follow the CDC guidelines and requirements by making changes and adjustments in how we gather and celebrate. Because of the new normal, the 2022 Dr. Martin Luther King, Jr. holiday activities hosted by the MLK Coalition will follow the guidelines at the time of the events, so we ask that everyone be ready to make any needed changes."
Following the Prayer Breakfast, the OKC MLK Holiday Coalition Opening Ceremony will begin at 9 a.m. at The Freedom Center, 2500 N. MLK Boulevard led by Pastor Derrick Scobey of Ebenezar Baptist Church.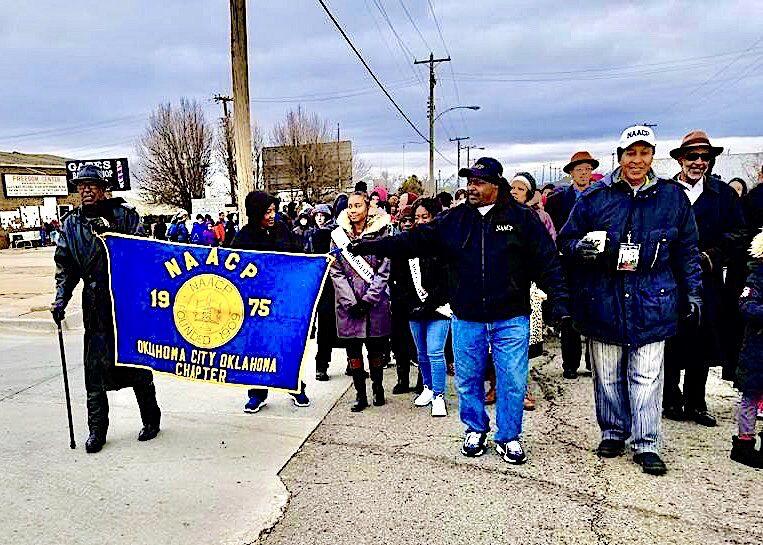 At 9:45 a.m. the Silent March will step off at the Freedom Center going west on NW 23rd Street, ending at the Oklahoma History Center just east of the state capitol building.
The Bell Ringing ceremony will take place at 10:45 a.m., at the Oklahoma History Center using Oklahoma's replica of the Liberty Bell.
The annual Martin Luther King Jr. Holiday Program will be held at 12:15 p.m., at St. Paul's Episcopal Cathedral, 127 NW 7th, featuring keynote speaker Rev. Michael McDaniel of the Northeast Missionary Baptist Church. The event is free and open to all. The program features an invocation, speeches from community leaders, music and a benediction.
At 2 p.m., the 42nd Annual MLK Holiday Parade, will be live – in person. The parade will step off, starting at NW 6th and Walker and ending at W. Reno and Walker. School, community, faith-based and business groups are all invited to participate. Parade registration is $45 if received by the Jan. 7, 2022, deadline. Late registration is due by Jan. 10, 2022, and the cost is $55. Online registration is available here.
Honorary Parade Marshalls include OKC Sit Inners and Minute Men.
OKC MLK Jr. Holiday Parade registration packets and details are available at okcmlkcoalition.org or by contacting William Jones the Event Coordinator at 405-306-8440.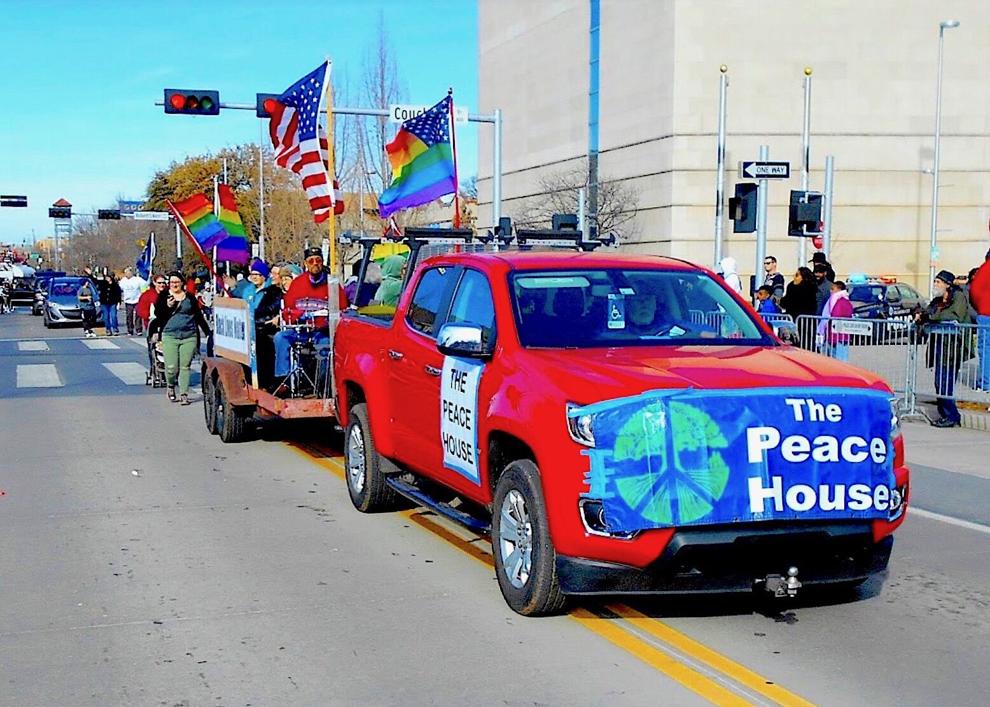 All of the Oklahoma City Dr. Martin Luther King Jr. events are free to attend and are family-friendly events.
Commemorative t-shirts are available for pre-order online or at upcoming community events such as the MWC MLK Annual Prayer Breakfast.
"The Oklahoma City Martin Luther King Jr. Holiday Coalition would like the community to be aware of our upcoming 2022 MLK celebration events," said William Jones, MLK Holiday Coalition Event Coordinator. "We see these events as a way to bring the community together. Our theme this year is 'Resilient and Relentless' which we feel tells the story after all that we have been through the past two years."
The Annual OKC MLK Holiday Coalition Job Fair will take place on Monday, Jan. 17 from 9 am to 1 p.m., at Douglass High School, 900 N. MLK Boulevard. Companies are invited to participate as a sponsor and/or an exhibitor. There is room for 30 exhibitors, so register early. Deadline for registration is Jan. 10, 2022. Registration fees are $200 for private companies and $150 for government/educational/non-profit companies. To participate, contact Winard Brown at 405-410-7740
For more information, visit okcmlkcoalition.org.